House prices up 3.62% y-o-y in Q2 2020
After seven years of strong house price growth, the U.S. housing market remains surprisingly vibrant. The S&P/Case-Shiller seasonally-adjusted national home price index rose by 3.62% during the year to Q2 2020 (inflation-adjusted), an improvement from the previous year's 1.57% growth. Real house prices increased 2.29% during the latest quarter. In fact the Federal Housing Finance Agency showed a more rosy picture with its seasonally-adjusted purchase-only U.S. house price index rising strongly by 5.02% y-o-y in Q2 2020 (inflation-adjusted), up from the prior year's 3.34% growth and the biggest increase since Q4 2015. The FHFA index rose by 1.39% q-o-q during the latest quarter.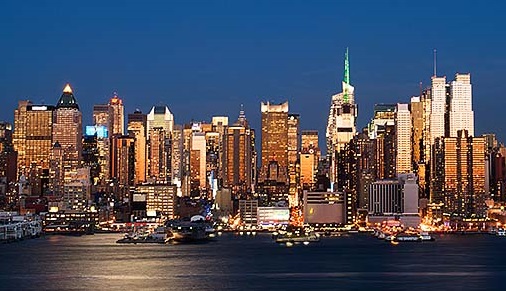 Demand and construction activity rising strongly again
Both housing demand and supply are now rising again, despite the economic fallout from the coronavirus pandemic. Sales of new single-family houses surged 36.3% y-o-y to a seasonally-adjusted annual rate of 901,000 units in July 2020. Likewise, existing home sales rose by 8.7% y-o-y to a seasonally-adjusted annual rate of 5.86 million units in July 2020.
New housing starts rose sharply by 23.4% y-o-y to a seasonally-adjusted annual rate of 1,496,000 units in July 2020, while completions were up slightly by 1.7% to 1,280,000 units.
U.S. homebuilder sentiment soared to a record high of 78 in August 2020, as homebuyers sought more space in less urban areas, amidst limited supply, according to the National Association of Home Builders (NAHB)/Wells Fargo Housing Market Index (HMI). Sentiment plunged to 30 in April 2020 when the COVID-19 pandemic shut down the US economy. A reading of 50 is the midpoint between positive and negative sentiment.
Rents, rental yields: poor yields in New York, at 2.91%
New York apartment costs are very high, at around $17,191 per sq. m.
United States: typical city centre apartment buying price, monthly rent (120 sq. m)
Buying price
Rate per month
Yield
New York
$2,037,340
$4,942
2.91%
Recent news: The U.S. economy shrank by a whopping annual rate of 32.9% in Q2 2020, following a y-o-y fall of 5% in Q1, amidst social distancing restrictions and lockdowns. It was the steepest decline on record dating back to the 1940s. The world's biggest economy is expected to shrink by 6.6% this year, the first contraction in 11 years, based on IMF estimates. The unemployment rate dropped to 10.2% in July 2020, after registering a record high of 14.7% in April 2020.