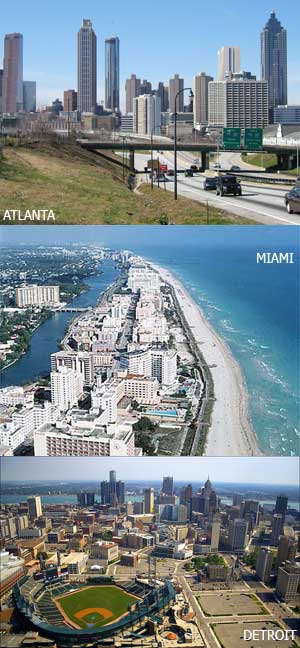 The U.S. property industry had shown better growth momentum in the first semester as the latest S.&P./Case-Shiller Home Price Index showed house prices recovering in hard-hit areas like Detroit, Miami, and Atlanta.
Home prices moved up for the first time since 2010 when sales get a boost from a temporary tax credit for home buyers.
The S&P/Case-Schiller Home Price Index showed that year-on-year national prices rose 1.2% and in 20 major cities, 0.5%. Industry experts regard the index quite reliable because it traces the actual price differences of homes sold and resold over time.
The data indicated that though prices were still low, some price gains were noted from May to June.
The city of Atlanta, broke the worst annual price decline, and rose 4% in the months of May and June. In Miami, prices went up 1.6% in June after posting 1.4% in May. Detroit prices soared 6% from May to June.
Although the data still points to a slow recovery, economists perceive it is a strong one considering the factors that encouraged investors to buy properties: very low prices; the limited housing inventory resulting to competitive bids, and an interest rates decline urged qualified buyers to acquire mortgage during the first semester 2012.
Other cities that showed strong house prices include San Francisco, rising 18%; prices in Phoenix rose 14% while 4.5% increase was recorded in Las Vegas.
The forthcoming elections and the unsteady consumer confidence will weigh on the housing sector, says Mr. David M. Blitzer, chairman of the index committee for S&P Dow Jones Indices in a report by New York Times.
Nonetheless, all the underpinnings look better, adds Mr. Blitzer.