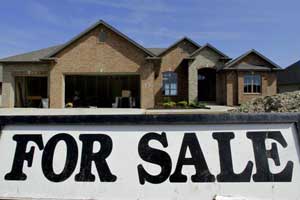 The United States has recorded a modest increase in home sales at 7.8%--the highest achieved in more than two years amidst a sluggish construction industry.
Reports released by the National Association of Realtors said existing home sales reached 4.82 million in August, up from 4.47 million recorded in July. These numbers exceeded the expectation of 4.55 million units sold during the period based on a survey conducted by Reuters.
This positive activity resulted in the increase by 9% to $187,400 of current median prices compared to 2011.
"The housing market is steadily recovering with consistent increases in both home sales and median prices. More buyers are taking advantage of excellent housing affordability conditions," said NAR's chief economist Lawrence Yun in an issued statement.
The decision of the Federal Reserve to buy $40 billion in mortgage securities each month is seen to slash interest rates further and free up more liquidity in the market. The remaining obstacle for would-be home buyers is the lending standard for credit scores.
Distressed property sales, including foreclosures and short sales, account for 22% of August sales, lower by 2% compared to the previous month. Inventory moved up 2.9% to 2.47 million units ending August, a 6.1 month supply at the current pace of sales.
An estimated 80% of all new mortgages are refinancing of existing properties, the Mortgage Bankers Association said in a separate statement.
This confirms the trend that some 15% to 20% of existing home purchases are made by investors, who have taken a liking of properties in the cities of New York, San Francisco, Los Angeles and South Florida.
New York-based developer Centurion Real Estate Partners principal John Tashjian told ibtimes.com that it may take two to three more years before home prices will scale up, but, nonetheless, the U.S. property sector is "on the right path to recovery."
Mr. Tashjian further explained that the Fed's move to keep benchmark rates low through 2015 boosted confidence in the U.S. housing market.
The changing landscape of the U.S. property sector had so far benefitted the listed home builders including the country's largest luxury builder Toll Brothers Inc. (NYSE: TOL), ), Lennar Corp. (NYSE: LEN) and PulteGroup Inc. (NYSE: PHM). Shares of said companies have surged by an average 2 to 5% in recent weeks.