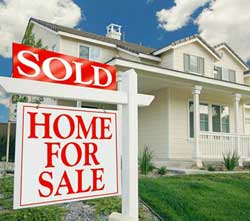 To expand home loan relief to U.S. homeowners, the Federal Housing Administration (FHA) will lower mortgage insurance premiums to take advantage of the very low interest rates.
The FHA, according to President Barack Obama, will impose reductions on annual fees pegged at 1.15% and will instead adhere to 0.55% for borrowers with FHA loans made before June 1, 2009.
The FHA said the fee reduction will take effect on April 9 will allow a mortgage owner to save $1,000 a year from lowered premiums, notwithstanding the $3,000 saved from scaled down rates.
U.S. homeowners eligible for the discounted premiums are those who are current on their payments even if they owe more than their homes are worth. The FHA program also doesn't require some verification on employment and income nor does it mandate a new appraisal of the property.
Although the Obama administration has all the good intentions for the new program, critics of the new program are saying this will not be good for the FHA.
In November, an audit revealed that FHA reserves had fallen to a record $2.6 billion. The audit also said that the government agency has been unable to meet the legal minimum required capital ratio of 2% for the last three years. FHA's capital ratio, which measures its ability to withstand losses, was 0.24 percent in the year ended Sept. 30.
Meantime, private companies issuing mortgage insurance directly competing with the FHA, are not threatened by this new program.
An analyst for Virginia-based Genworth Financial Inc said the lower fees for pre-2009 borrowers will have no impact as they target the new borrowers and those opting for lower rates that the FHA could not offer.
Source: New York Times