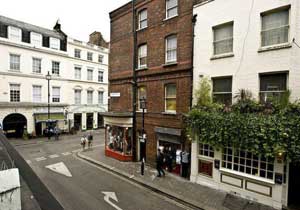 Home prices in the United Kingdom exceeded forecasts in March, posting a 2.7% increase compared to the 1.9% recorded in February, the Office of National Statistics said.
The ONS said in spite the fall in Northern Island, home prices grew higher during the month and even surpassed economists' expectations of a 2.3% increase.
In Britain, the average price for a home stood at £235,000 ($357,000/€278,000) in March.
House prices rose by 0.4% between February and March, on a seasonally-adjusted basis, according to the ONS.
In capital London, average prices rose 7.6% on year to £398,000. In the South East, prices rose 3.3% above the national average. National prices, excluding the regions, rose by 0.6% in March, according to the ONS.
In Northern Ireland and Scotland, prices dropped by 2% and 1.7%, respectively.
First-time buyers paid more as home prices rose 1.3% year-on-year in March, while existing-owners' prices surged by 3.2%. New-home prices increased by 1% and prices for pre-owned homes were up 2.8%.
Mortgage has been made more available by Chancellor George Osborne's £3.5bn financial help for homebuyers aside from a credit easing programme announced earlier.
Mortgage lender Halifax and the Royal Institution of Chartered Surveyors said in separate surveys that property prices rose in April, suggesting a recovery in the property market.