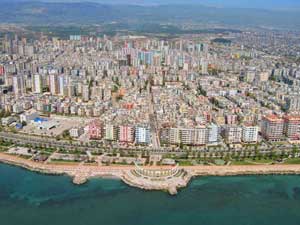 Turkey will ban the use of foreign currency in real estate transactions, according to Turkey's Treasury and Finance Minister Berat Albayrak. The ban will apply to property sales and shopping mall rents, he said.
"We have begun a very intensive study to chalk out legal strategies to prevent use of foreign currency. We will take necessary steps to avoid leasing and selling in foreign currencies," local media reports quoted Albayrak as saying.
Albayrak said the recent events have made it clear that the dollar is no longer a reliable commercial instrument in the global financial system.
"You are transforming an instrument, a currency, you have marketed for decades to the world into a punishing tool with a political motive," Albayrak was quoted as saying.
The Confederation of Turkish Tradesmen and Craftsmen (TESK) Chairman Bendevi Palandöken praised the decision and said the end of renting in foreign currencies would be rewarding, and would protect the Turkish lira.