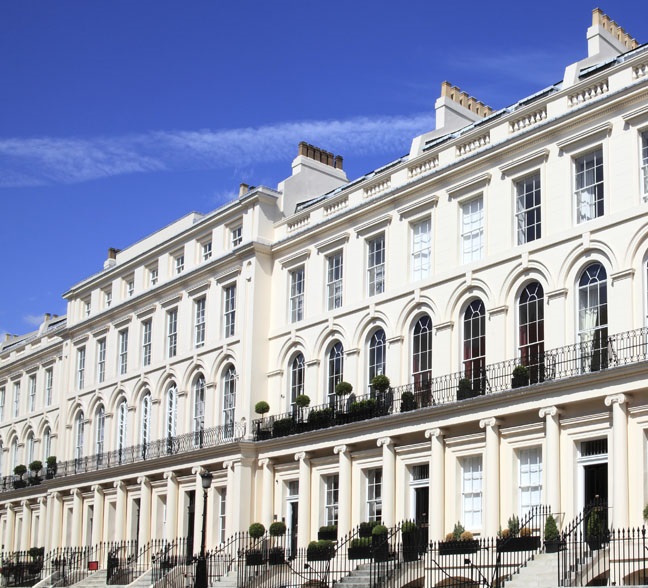 Inflation-adjusted house prices were down by 1.25% y-o-y in Q2 2019
House prices in UK are still rising, though not in inflation-adjusted terms. The average UK house price rose slightly by 0.62% (but actually dropped 1.25% when adjusted for inflation) to £215,910 (US$ 265,094) during the year to Q2 2019, based on the figures from Nationwide. It was the second lowest y-o-y rise in six years. Quarter-on-quarter, real house prices rose 0.48% during the latest quarter.
Outer Metropolitan London was the worst-performing region during the year to Q2 2019, with house prices falling by 1.82% (-3.64% inflation-adjusted), followed by Outer S. East (-1.61%) and London (-0.67%). Some high-end London districts have experienced significant price-falls.
The UK housing market will likely be at a standstill this year, but the chronic housing shortage will prevent a significant drop in prices, according to the Royal Institution of Chartered Surveyors (RICS). Property transactions are expected to fall by about 5% in 2019 from a year earlier, mainly due to the political and economic uncertainty surrounding UK's Brexit referendum, with buyers taking a more cautious stance.
Rents, rental yields: London yields are poor, at around 2.6%
London apartment costs are very expensive, at €18,057 per sq.m.
UK: typical city centre apartment buying price, monthly rent (120 sq. m)
Buying price
Rate per month
Yield
London (Prime Central)
$2,166,840
$4,715
2.61%
Recent news. The UK economy grew by 1.4% in 2018 from a year earlier, down from growth of 1.8% in 2017 and the slowest pace since 2012. Then in Q2 2019, the UK economy shrank 0.2% q-o-q, the first decline since 2012, mainly due to unprecedented stockpiling by manufacturers fearful of the impact from a no-deal Brexit, according to the Office for National Statistics (ONS).
The Bank of England recently slashed its economic growth forecast for 2019 to 1.3%, from its earlier projection of 1.5%. In August 2019, the central bank kept the benchmark interest rate unchanged at 0.75% (the highest level since February 2009), after raising it by 25 basis points in August 2018.