Real house prices were down 4.49% y-o-y in Q3 2022
The Netherlands' house price boom is now showing signs of slowdown, amidst falling property demand. The average purchase price of all dwellings fell by 4.49% during the year to Q3 2022, in sharp contrast to year-on-year increases of 7.47% in Q2 2022, 8.9% in Q1 2022, 13.83% in Q4 2021, and 15.33% in Q3 2021. On a quarterly basis, house prices dropped 6.53% during the latest quarter.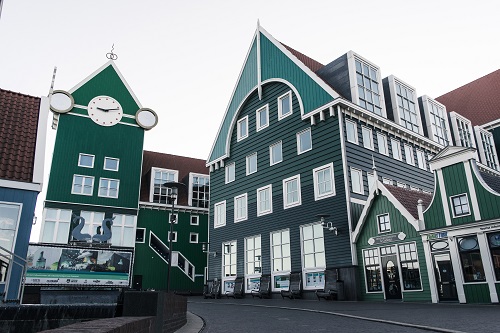 Home sales falling, supply increasing
In the first ten months of 2022, the number of dwellings sold fell by 17.3% y-o-y to 156,621 units, following a 4% decline in 2021 and 7.7% growth in 2020, according to Statistics Netherlands (CBS).
The time-to-sell, which is the total number of days when the house is put up for sale and the date of sale, lengthened to 27 days in Q3 2022, from 23 days in the previous quarter and 22 days in the same period last year, according to realtor's association NVM.
Housing supply available in the market is now dramatically increasing. In Q3 2022, there were about 30,239 homes available for sale, up by 22.3% from the previous quarter and by 80% from a year ago, based on figures from the NVM.
Rents, rental yields: attractive yields for a developed economy at 3.7% to 6.4%
Netherlands: city centre apartment buying price, monthly rent (2-BR apartment)
Buying price
Rate per month
Yield
Amsterdam
€ 560,500
€ 2,000
4.28%
The Hague
€ 335,000
€ 1,695
6.07%
Rotterdam
€ 369,500
€ 1,451
4.71%
Recent news: The Dutch economy grew by 3.1% in Q3 2022 from a year earlier, following y-o-y expansions of 5.1% in Q2 and 6.7% in Q1, buoyed by buoyed by strong housing consumption, investments and net exports, according to the CBS. Though on a quarterly basis, the economy shrank slightly by 0.2% in Q3 2022, in contrast to a 2.4% expansion in the previous quarter and the first quarter of decline since Q2 2020.
The European Commission expects the Dutch economy to expand by a healthy 4.6% this year, before slowing sharply to a meager growth of 0.6% in 2023. The economy grew by 4.9% during 2021, following a 3.8% contraction in 2020, mainly driven by a strong rebound in household consumption and exports, as well as public consumption and investments.