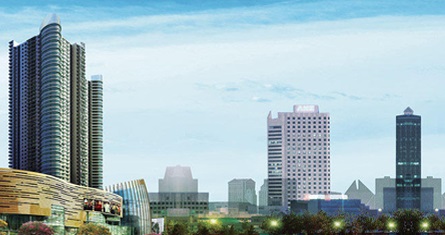 Trend: House prices almost unchanged during the year to Q3 2018
Indonesia's housing market remains sluggish, despite strong economy. The residential prices in the country's 14 largest cities rose by a meagre 0.08% during the year to Q3 2018, from a y-o-y decline of 0.47% in Q3 2017. House prices dropped 0.23% q-o-q during the latest quarter.
Analysis: Residential property sales falling sharply.
Residential property sales plunged 14.14% q-o-q in Q3 2018, sharply down from a quarterly decline of 0.08% in Q2 2018 and growth of 10.55% in the previous quarter and double-digit rises from 2013 to 2015, according to Bank Indonesia.
Rents, rental yields: yields are high in Jakarta at around 7.40%
Apartment costs in Jakarta are low, at around $2,823 per sq.m.
Indonesia: city centre apartment, buying price, monthly rent (120 sq. m)
Buying price
Rate per month
Yield
Jakarta
$352,875
$2,175
7.40%
Recent news: The Indonesian economy expanded by 5.17% y-o-y in Q3 2018, at par with annual growth rates of 5.27% in Q2 2018, 5.01% in Q1 2018, 5.19% in Q4 2017, 5.06% in Q3, and 5.01% in both Q1 and Q2 2017, amidst strong household consumption, rising commodity exports, as well as robust direct investment. The economy is expected to grow by a robust 5.1% this year and in 2019, from an average annual growth of 5.5% in 2010 to 2017, according to the IMF.
After facing one of the most serious political and religious tensions in Indonesia's history during the first months of the year, political conditions have also improved dramatically in recent months, with President Widodo's popularity back to its near record highs. Recently, Widodo named cleric Ma'ruf Amin as his running mate in next year's presidential elections, in a sign that he wants to strengthen his Islamic credentials.