House prices up by 4.78% during 2022
Nationwide real house prices rose by 4.78% in 2022 from a year earlier, a slowdown from the previous year's 11.71% growth. Quarter-on-quarter, house prices declined by 2.02% during the latest quarter. The housing market slowed in recent years, after dramatic government measures to curb speculative house purchases. Surprisingly, it started to gain momentum again during the onset of the Covid-19 pandemic in the past two years.
Demand is now falling, amidst market-cooling measures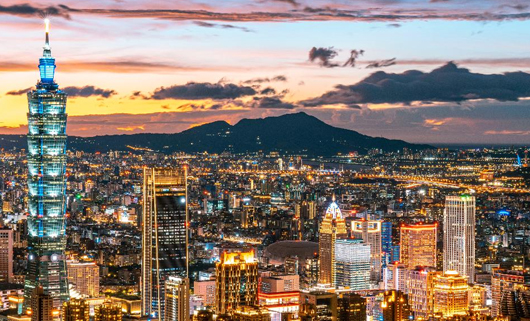 During 2022, housing transactions in Taiwan fell by 8.6% to 318,101 units, the first decline in six years, amidst stricter policy measures and heightened economic uncertainty, based on figures from the Ministry of Interior. Almost all major cities registered declines in property deals, except Taichung, which saw a meager increase of 1.4%.
Transactions are likely to fall below 300,000 this year, as a ban on transfers of presale purchase agreements would take effect soon, said Charlene Chang of Taiwan Realty Co.
To prevent speculative buying, the government unveiled amendments to the Income Tax Act recently, which came into force on July 1, 2021. Under the new regulations, a tax of 45% will be paid on gains from the sale of property within two years of purchase and 35% for gains made after two years. Moreover, the central bank also imposed a fourth round of selective credit controls in December 2021 to slow the housing market. In recent months, the central bank has also been raising its key interest rates, resulting to a surge in borrowing costs.
Rents, rental yields: amazingly low yields in Tapei at 1.57%
Taiwan: city centre apartment buying price, monthly rent (120 sq. m)
Buying price
Rate per month
Yield
Taipei
$853,440
$1,117
1.57%
Recent news. Taiwan's economic growth slowed to 2.45% during 2022, a sharp slowdown from a strong expansion of 6.53% in 2021, amidst weak global demand, according to the country's national statistics agency. In fact, it was the slowest growth recorded since 2016. In Q4 2022, real GDP contracted by 1.46% quarter-on-quarter and by 0.41% year-on-year.
Recently, the Directorate-General of Budget, Accounting and Statistics (DGBAS) downgraded its 2023 growth projections for Taiwan to 2.12%, revised downward by 0.63 percentage point from its earlier forecast.