House prices increased 0.67% during 2022
Switzerland's housing market remains more or less steady, with house prices rising slightly by 0.67% in 2022 from a year earlier, following a y-o-y decline of 0.11% in 2021 and an annual increase of 1.09% in 2020. During the latest quarter, house prices were up by 1.07% q-o-q.
After about 15 years of uninterrupted house price rises, Switzerland's housing market has stabilized in the past three years, mainly due to the Swiss government's market-cooling measures.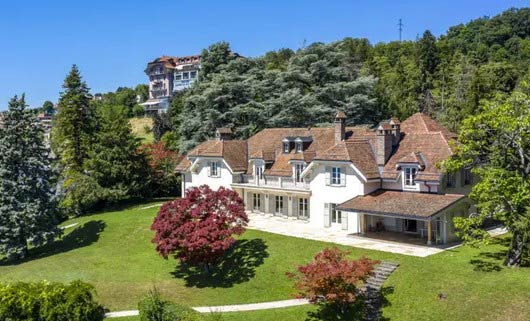 The property market's slowdown in recent years can be attributed to the Swiss National Bank's stricter lending criteria, designed to lower housing debt (currently 90% of all household debt). The decision of the central bank to abandon its cap against the euro in 2015 also made Swiss real estate more expensive for foreign investors, thereby reducing demand.
Housing loan volumes have increased only modestly in recent years, because of the Federal Council's imposition of a countercyclical capital buffer (CCB) for residential real estate in February 2013, as part of SNB's attempt to contain the appreciation of the Swiss franc. However in March 2020, the requirement was removed to mitigate the economic impact of the Covid-19 pandemic. It was only on January 26, 2022 that the capital buffer targeted at mortgage loans financing residential real estate was reactivated. Banks were given until September 30 last year to meet the increased capital requirements.
Rents, rental yields: yields are lowish, at around 2.29% to 4.63%
Switzerland: city centre apartment buying price, monthly rent (2-BR apartments)
Buying price
Rate per month
Yield
Zurich
€ 1,077,507
€ 2,055
2.29%
Geneva
€ 1,282,746
€ 2,158
2.02%
Bern
€ 624,765
€ 1,337
2.57%
Recent news. Switzerland's economy expanded by just 2% y-o-y in 2022, following a 3.5% growth in 2021 and a 2.9% contraction in 2020, amidst supply chain bottlenecks, rising inflation, and the conflict in Ukraine.
The State Secretariat for Economic Affairs (SECO) projects the Swiss economy to grow at a significantly below-average rate of 1% this year and by another 1.6% in 2024.