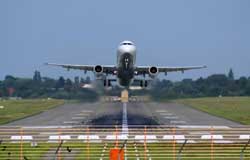 A new generation budget Spanish airline, Vueling, will commence new daily flights from London Heathrow to Palma Mallorca with the introduction of its summer timetable on 23 March 2013.
This decision to fly to Palma reintroduces a popular route that has not been served from London's No. 1 airport since 2009.
The new route will offer a total of 75,600 seats, which are now on sale online with competitive lead in fares. Vueling will utilise one of its Airbus A320 aircraft, operating from Heathrow Terminal 3, where it currently operates daily flights to La Coruna and Bilbao.
All Vueling passengers will enjoy free allocated seating and will have access to Vueling's new concept, Business Excellence, featuring differentiated cabin seats, access to VIP lounges, priority boarding, ergonomic head rests, snacks and refreshments on board, extra loyalty points and total flexibility to appeal to the 40% of travellers who will use the route for business.
Mallorca's Allure

The island of Mallorca, the largest of Spain's Balearic Islands, located in the Mediterranean Sea, is one of Europe's top tourist destinations, renowned for its beautiful beaches, fabulous fiestas and gastronomic delights.
The island has something for everyone - from the mountains in the north to the fine, pale sands of secluded coves and from the ancient villages to the modernism of the island's capital, Palma. The old and new have developed side by side to create a matchless mixture unique to Mallorca.

Spain is still considered one of the most reliable and established markets for property buyers with Mallorca remaining one of the most popular destinations.
The Balearic islands' economy still remains buoyant thanks to a thriving tourist industry which, despite a few variations in the past year, has hardly felt the burn. As a result, the latest census from the Spanish National Statistics Institute has identified that there are officially 23,773 Britons now living on the island with foreigners now representing 21.6% of the population - the highest concentration of overseas residents in Spain.
"Mallorca has always been a firm favourite - it's easy to get too, offers sunny days and the most beautiful scenery. To highlight its popularity Lowcostholidays.com has recently identified that Mallorca is the number one destination for people over the Jubilee week, registering a 60% increase on 2011 and Palma de Mallorca voted one of Spain's Top 10 Destinations in Trip Advisor's Traveller's Choice awards 2012," notes Mr. Marc Pritchard, sales and marketing manager for Taylor Wimpey España.
Although Mallorca has been deemed much more of an 'aspirational destination' attracting the more affluent expats given the low supply of quality homes and high property prices, Taylor Wimpey España prove that quality homes and affordable prices can go hand in hand.