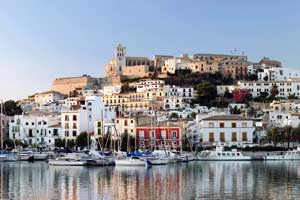 Spain has turned to immigrants and foreign buyers to save the local property market.
Spanish Trade Minister Jaime Garcia-Legaz said in a report by the British paper, the Times, foreign buyers will be given residency permits in Spain if property acquisitions amount to no less than €160,000.
Spain took the cue from Ireland and Portugal with similar residency permit schemes for property purchased worth no less than €400,000 and €500,000, respectively
Mr. Garcia-Legaz said on Tuesday that this has been proposed to government ministries as the country struggles to dispose of 750,000 pieces of property left unsold or re-possessed by banks.
Reports gathered that soured property loans held by Spain's banks rose 10.7% to about €182 billion in September on a year-on-year basis.
He did not mention whether this residency permit could also be applicable to other EU nations like Greece and Italy seeking some form of respite from economic distress.
Chinese and Russian buyers are seen as the primary buyers of Spanish property especially in known beachfront areas.
If approved, this would be the second important move by the Spanish government to alleviate the sectors affected by the economic turmoil. Unemployed Spaniards were reported to have risen to 5 million during the first half of 2012, resulting to mortgage defaults.
Early this month, Spain imposed a two-year moratorium on property evictions after the high levels of suicides. It was estimated that 300 evictions a day had been made from January to June 2012.
Sources: Business Spectator, Agence France Presse