House prices down slightly by 0.18% during 2022
Real house prices in Slovakia dropped slightly by 0.18% in 2022 from a year earlier, in stark contrast to the year-on-year growth of 18.37% recorded in 2021. It was its worst showing since Q3 2014. Though in nominal terms, house prices continued to increase by a whopping 15% during 2022, amidst surging inflation.
On a quarterly basis, real house prices fell by 4.63% during the latest quarter. Slovak house prices have been continuously rising from 2014 to 2021.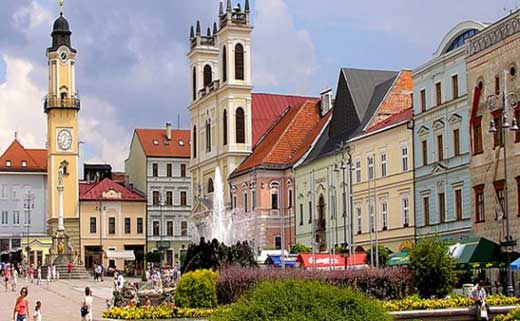 Market remains healthy.
Property demand, both from local and from foreign investors, remains fundamentally healthy. In January 2023, the total outstanding amount of housing loans rose by 9.8% year-on-year to €41.71 billion (US$44 billion), following annual growth of 11.5% in 2021, 9% in 2020 and 9.7% in 2019, according to the European Central Bank (ECB). Despite this, Slovakia still has one of the lowest mortgage-debt-to-GDP ratios in the EU, at about 39% of GDP last year, far lower than EU 28's ratio of about 50%.
Rents, rental yields; moderate yields at 4.53%
Slovak Rep: city centre apartment buying price, monthly rent (120 sq. m)
Buying price
Rate per month
Yield
Bratislava
€ 349,320
€ 1,320
4.53%
Recent news: The Slovak Republic's economy grew by about 1.7% in 2022 from a year earlier, a slowdown from an expansion of 3% in 2021. This year, the economy is projected to expand more than previously expected, thanks to government measures to mitigate the adverse effect of rising energy prices on households and businesses. The European Commission's forecast showed that Slovak Republic's economy will likely grow by 1.5% in 2023 and 2% in 2024.