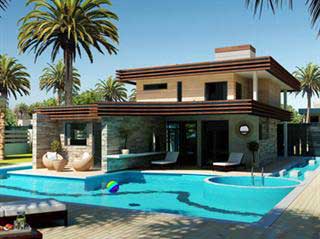 With a flourishing property sector, Brazil looks set to continue growing well into the future with Jones Lang LaSalle citing that the nation's hospitality sector offers a great deal of prospects for those who wish to invest in Brazilian real estate.

The interest in the Brazilian real estate market from global investors is at an all-time high with the increasing demand for living accommodations propelled by forthcoming global events in Brazil including the 2014 World Cup and the summer Olympic Games in 2016.

Moreover, the positive economic forecast of 3.5% GDP growth in 2012 according to Brazilian bank Itau Unibanco had also encouraged investors to flock in to Brazil.

"Currently Brazil is the most attractive emerging market for investors according to research released recently by the Association of Foreign Investors in Real Estate (AFIRE). Strong economic growth, a rapidly increasing middle class, increased consumer spending combined with healthy tourism levels means that investing in commercial property in Brazil is certainly the way forward for investors," Dean Thomas, MD of DLT property, developers of Palm Springs Natal, a land, residential and commercial investment property just 25 minutes from Natal in north east Brazil notes.

Commercial property volumes in Brazil were one of the highest in the world in 2010 according to Jones Lang LaSalle, while commercial real estate investment in Brazil accounted for 75% of transactions in Latin America in 2011.

"Whether your investment is in housing, offices or industrial units, Brazil offers investors great potential for high returns thanks to growing demand and lack of supply," Dean Thomas further explains.