Qatar's house prices declined by 4.12% during 2021
Qatar's housing market is slowing rapidly again, with the nationwide real estate price index falling by 4.12% in 2021, after a decline of 4.89% in 2020 and meagre growth of 0.55% in 2019. On a quarterly basis, prices plunged 7.6%.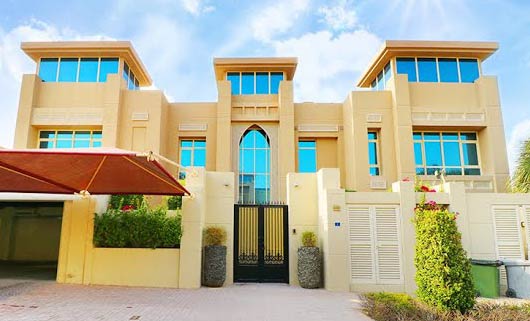 Foreign property ownership rules eased
The oversupply of residential properties in Qatar associated with the 2022 FIBA World Cup is pulling down prices. The total housing stock reached almost 308,000 units in Q4 2021, with the completion of about 4,380 apartments and 700 villas, according to ValuStrat.
According to ValuStrat's Q4 2021 report, transaction volumes for houses in Qatar fell by 27% from a year earlier. However for the full year of 2021, the total volume of transactions was 4% higher than in 2020.
In October 2020, the Qatari government loosened its foreign property ownership rules, in an effort to attract more expatriates, foreign buyers, as well as real estate funds. The new law will include two important changes: more locations where non-Qataris can purchase real estate outright; and a two-tiered residency program rewarding large investors with government-provided services.
Earlier, the Qatari government approved Law No. 16 of 2018, which increased the number of freehold zones in Qatar from 3 to 10. Aside from The Pearl, West Bay Lagoon, and Al Khor, effective March 2019 foreigners are now allowed freehold ownership in Rawdat Al Jahaniyah, Al Qassar (Area #60), Al Dafna (Area #61), Onaiza (Area #63), Al Wasail (Area #69), Al Khraij (Area #69), and Jabal Theyleeb (Area #69).
Rents, rental yields: no yields data is available in Qatar.
Recent news. The Qatari economy is expected to expand by 4% this year, following 1.9% growth in 2020 and a 3.6% contraction in 2020, according to the International Monetary Fund (IMF).
In January 2021, the Saudis agreed to end their sweeping economic and political blockade against Qatar, begun four years ago. Qatar's politics are more liberal, which irritates the Saudis. In addition Qatar, like Turkey, maintains support for the pan-Islamist Muslim Brotherhood, abhorred by the UAE and the Saudis, and maintains links to Iran, with which it shares a major oil field. The new deal, which may reflect Saudi attempts to conciliate Biden after its previous love-fest with Trump, restores the air, land and sea links to the emirate that were severed in June 2017.