House prices were down 3.55% during 2021
Puerto Rico's housing market has been unpredictable lately, amidst an ailing economy. The seasonally-adjusted purchase-only house price index fell by 3.55% in 2021 from a year earlier, in stark contrast to a y-o-y increase of 11.02% in 2020, using inflation-adjusted figures. Quarter-on-quarter, house prices plunged 9.37% in Q4 2021.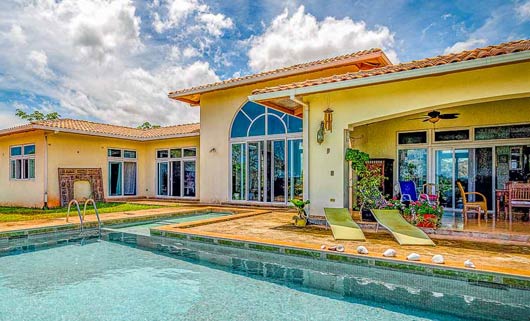 A decade-long housing market downturn
The Puerto Rican housing market has suffered tremendously for most of the decade. The island has experienced a prolonged economic crisis, massive debt, high unemployment and continuing population loss. With US$70 billion in debt and US$50 billion in pension liabilities, Puerto Rico's bankruptcy filing in May 2017 was the biggest in the history of the United States.
Rents, rental yields: no yields data available for Puerto Rico.
Recent news. During 2021, Puerto Rico's economy shrank by 0.6% from a year earlier, according to the International Monetary Fund (IMF), following a 3.9% decline in 2020, mainly due to the pandemic as well as repeated earthquakes. Except the 1.5% growth in 2019 and zero growth in 2012, Puerto Rico's economy has been contracting for most of the decade.
The economy is expected to remain weak with real GDP to decline again by 0.3% this year, based on IMF estimates.