Makati CBD condo prices down 3.82% during 2022
The Philippines' housing market conditions remain dismal, despite strong economic growth. The average price of 3-bedroom condominium units in Makati CBD fell by 3.82% (inflation-adjusted) during 2022, following year-on-year declines of 9.32% in 2021, 15.9% in 2020, and 1.46% in 2019. Quarter-on-quarter, house prices in the CBD fell slightly by 0.62% in Q4 2022.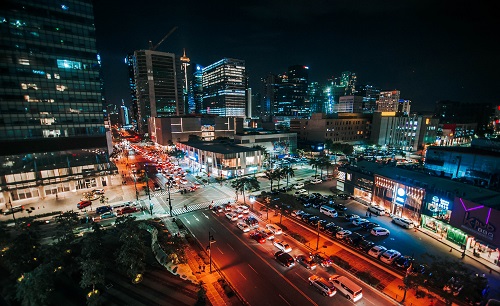 House price boom ends
The Philippines experienced a house price boom from 2010 to 2018, with Makati CBD prices rising by more than 132% (76% inflation-adjusted) due to strong demand and rapid economic growth. But with a slowing domestic economy, coupled with the US-China trade war, the housing market slowed sharply in 2019, with real house prices falling by 1%. Worse, the coronavirus pandemic has aggravated the situation, causing house prices to plunge by double-digit figures since 2020.
Rents, rental yields; good yields at 5.4%
Philippines: city centre apartment buying price, monthly rent (2-BR apartments)
Buying price
Rate per month
Yield
Taguig City
$223,093
$1,192
6.41%
Pasay City
$195,965
$ 682
4.17%
Quezon City
$105,651
$ 477
5.42%
Recent news: economy growing strongly
The Philippine economy grew by 7.2% for the full year of 2022, following a 5.7% expansion in 2021 and a 9.5% decline in 2020, mainly buoyed by strong growth in wholesale and retail trade, manufacturing, repair of motor vehicles, and construction, according to the Philippine Statistics Authority (PSA). It was its best showing since 2010. Prior to the pandemic, the Philippine economy had been growing by an average of 6.4% annually from 2010 to 2019.
The Philippine government expects the economy to grow between 6% and 7% this year.