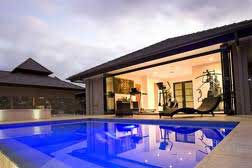 The demand from offshore buyers prompts Australia's biggest four banks to increase their exposure to the commercial property sector by $3.8 billion in the last six months, according to the Australian Financial Review (AFR).
The write-downs in the previous year did not deter Australia's so-called Big Four, comprised by the National Australia Bank, Commonwealth Bank of Australia (CBA), ANZ Bank, and Westpac Banking Corp from lending to the property sector.
CBA head of property Peter Barnes told the AFR that "there has been a big uptick by offshore investors in Australia," which are being funded by CBA and the other large banks.
Richard Butler, CBRE senior managing director for international investment properties, explained that banks are capitalising on foreign interest.
"Most of the foreign investors currently in the market will do a large portion of their deals with equity and the banks will compete hard to offer any debt that might be taken on board," Mr. Butler told Business Spectator.com
The Australian Bureau of Statistics said the demand for home loans went up in March and has beaten analysts' expectations of a decline.
ABS said the number of home loans granted in March rose a seasonally adjusted 0.3 per cent to 46,275. Analysts, on the other hand, were expecting a 2% fall.
The total value for housing finance fell by 0.5%, seasonally adjusted, to $20.184 billion.
"The broad trend in housing lending activity is one of modest decline," Commonwealth Bank chief economist Michael Blythe said, which further firms up the indicators that housing activity is still soft.
Sources: IFR, ABS, Business Spectator-Australia