Real house prices were down 6.26% y-o-y in 2022
The Netherlands' house price boom seems to be over, amidst falling property demand. The average purchase price of all dwellings fell by 6.26% (inflation-adjusted) during 2022, in sharp contrast to year-on-year increases of 13.83% in 2021. In fact, it was its worst performance in a decade.
On a quarterly basis, real house prices dropped 2.23% in Q4 2022.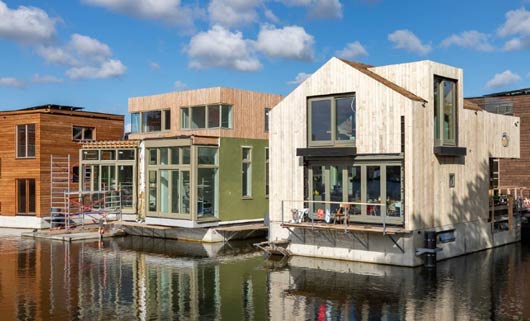 Analysis: Home sales falling, supply increasing
During 2022, the number of dwellings sold fell by 14.6% year-on-year to 193,103 units, following a 3% decline in 2021 and a 7.7% growth in 2020, according to Statistics Netherlands (CBS).
The time-to-sell, which is the total number of days when the house is put up for sale and the date of sale, lengthened to 30 days in Q4 2022, from 27 days in the previous quarter and 23 days in the same period last year, according to realtor's association NVM.
Housing supply available in the market is now dramatically increasing. In Q4 2022, there were about 34,756 homes available for sale, up by 18% from the previous quarter and by a whopping 123% from a year ago, based on figures from the NVM.
Rents, rental yields: attractive yields for a developed economy at 3.7% to 6.4%
Netherlands: city centre apartment buying price, monthly rent (2-BR apartment)
Buying price
Rate per month
Yield
Amsterdam
€ 560,500
€ 2,000
4.28%
The Hague
€ 335,000
€ 1,695
6.07%
Rotterdam
€ 369,500
€ 1,451
4.71%
Recent news: The Dutch economy grew by 4.5% in 2022, after expanding by 4.9% in 2021, based on figures from Statistics Netherlands. The continued economic growth was primarily due to more hours worked and higher consumption.
However, the economy will slow this year, with a projected real GDP growth rate of just 0.9%, amidst an expected slowdown in private consumption growth due to loss in purchasing prower caused by high inflation, coupled with weak business investment amidst rising interest rates, according to the European Commission.