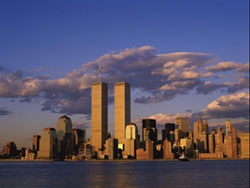 While 2011 was a good year for New York City real estate, the first quarter of 2012 has surpassed everyone's expectations!
Many areas of the city have seen 10% price increases and once again we are seeing multiple bids on prime properties that show well.   Open houses have been swamped and there is a tight inventory of very high end properties (properties priced over $ 5 Million).
While we are seeing a new wave of Super-Wealthy international buyers paying cash for trophy properties priced over $ 10 Million, the lower end of the market is moving at a steadier pace due to continued mortgage constraints.  Mortgage lenders are asking for higher down-payments and scrutinizing the financial stability of each building independently.  
The number of new development condo units is increasing rapidly, a great sign of increased consumer confidence in the economy.   With the current low inventory in many areas and sectors of the market, sales prices should continue to increase unless we see a spike in new listing activity.