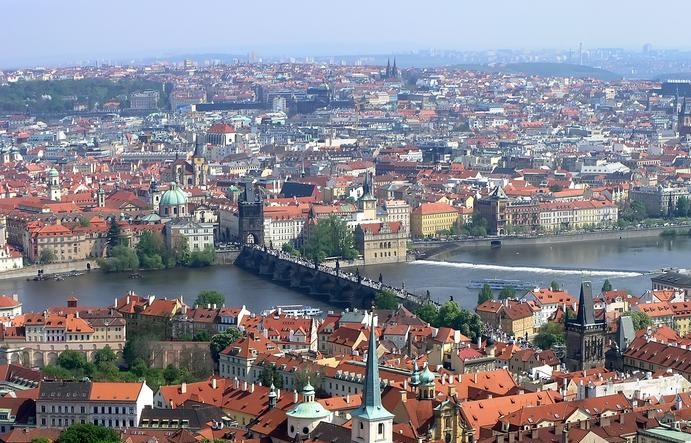 Trend: house prices up 2.68% y-o-y in Q2 2018
Latvia's housing market remains robust with the average apartment prices in Riga rising by 2.68% during the year to Q2 2018, down from the prior year's 6.23% growth and the slowest pace since Q4 2015. Quarter-on-quarter, house prices in the capital city dropped 0.25% during the latest quarter.
Analysis: Housing market expected to remain strong amidst rising demand
Despite slowing house price rises, the housing market is expected to remain buoyant amidst healthy demand and strong economic growth. In 2017, the number of apartment transactions in Riga increased 1.4% to 9,009 units from a year earlier, according to Arco Real Estate. Why the strong demand? Partly because foreigners get a five-year residence permit in Latvia if they buy residential real estate, under Immigration Law amendments implemented on July 1, 2010.
After expanding by just 2.1% in 2016, Latvia's economy grew stronger last year, with real GDP growth of 4.5%, according to Central Statistical Bureau of Latvia. It was the fastest expansion in six years.
Rents, rental yields: moderate rental yields of 3.8% to 5.7%
Riga apartment costs are around €2,297 per sq. m.
Latvia: city centre apartment, buying price, monthly rent (120 sq. m)
Buying price
Rate per month
Yield
Riga
€ 275,640
€ 874
3.8%
Recent news: In Q2 2018, Latvia's economy grew by a robust 5.1% compared to a year earlier, from annual GDP growth rates of 4% in Q1 2018, 4.2% in Q4 2017, 5.8% in Q3, 4% in Q2 and 4.1% in Q1, according to the Central Statistical Bureau of Latvia. The European Commission expects Latvia's economy to expand by about 3.3% in 2018 and by another 3.2% in 2019.