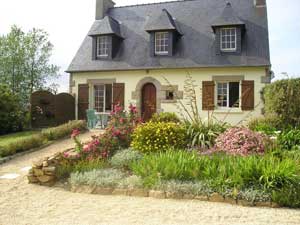 House price growth across the French Channel slowed to 0.8% in 2012 and is set to fall by 2% in 2013, according to the latest data from FNAIM (The National Federation of Property Industry Agents in France).
But it's not all doom and gloom with some pockets of France such as Languedoc-Roussillon in the south west experiencing positive price increases.
Bucking the nationwide trend, Languedoc-Roussillon recorded an overall 0.5% property price increase with an encouraging 1.8% rise in the price of houses specifically in the region (Q4 2012 vs Q4 2011, FNAIM).
French Property Highlights:
French property prices grew 0.8% overall in 2012
Up to 2% fall in house prices across France expected in 2013 according to FNAIM
But Languedoc-Roussillon bucks the trend with overall 0.5% property price increase and 1.8% for houses specifically in Q4 2012
"Price falls for 2013 have indeed been widely predicted by agencies such as Standard & Poor's and Orpi but it is naive to think that all regions of France will the affected to the same extent. Q4 2012 actually saw price growth in Ille-de-France, Provence-Alpes-Côte d'Azur, Champagne-Ardenne, Upper Normandy and Languedoc-Roussillon where our new Villages project is located and I see no reason why this growth will not continue in 2013," says Mr. Danny Silver, founder and managing partner of The Villages Group, as he assessed current trends after actively living in resorts for over 50 years
Optimism
Indeed the French themselves remain confident in their market with 77% of nationals surveyed in the latest European real estate assets investment trend indicator 2013 from Ernst & Young agreeing or moderately agreeing that investment activity by international real estate investors will increase in 2013 compared to 2012.
"France has, for many years, been and will remain one of the most stable property markets in the world. Compared to some markets such as neighbouring Spain, a slowdown in house price growth to 0.8% is nothing and as long as buyers choose the right property, in the right location, for the right reasons then they should not be concerned," Mr. Silver explains.
With buyer needs and market trends in mind, Danny and his team are purposefully constructing houses at The Villages Group (www.thevillagesgroup.com) as opposed to apartments or duplexes.
With 1.8% price increases of houses seen in Languedoc-Roussillon towards the end of last year and new build properties riding by 1.2% in 2012 (Fédération des Promoteurs Immobiliers), he believes that his single level eco maisons are just the ticket.