Boldly divorcing fellow actor Tom Cruise after almost 5 years of marriage has been carefully planned by Katie Holmes as she rented her own NYC apartment before filing her case in court.
Not only did she tapped the NYC's new statute, which asks for full custody of daughter, Suri, it was also a show of inner strength as she tries to get through the hassles of the process but still able to work on the side as she pursues a career in fashion designing these days.
Based on the pre-nuptial agreement signed by Mr. Cruise and Ms Holmes back in 2007, the actress will get a measly sum of $3 million plus the Montecito home worth no less than $4 million to $5 million.
A review of the grounds of the said pre-nuptial agreement reveals that a big portion of all the other pieces of property amounting to $100 million acquired during the period of their marriage will go to Tom.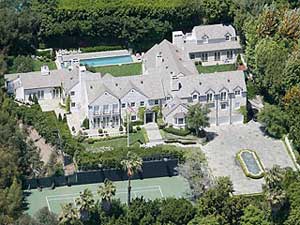 These include the $30.5 million Beverly Hills estate acquired in April 2007. It sits on a 10,286 square foot land, which has a house with seven bedrooms and nine bathrooms, real estate agent Trulia.com said.
Another piece of property worth $30 million is in Telluride, Colorado; the NYC penthouse worth $15 million; a $7-million Italian villa bought from actor George Clooney; and the $4.7 –million property in Sussex, England located near the Scientology headquarters in the U.K.
Before they were married in 2007, Tom and Katie signed a pre-nuptial agreement that would entitle her to $3 million a year up to $33 million for each year that she is married, as well as a palatial home in Montecito, California, according to Life & Style Weekly.
It now shows that Ms Holmes indeed married for love as she now forfeits her right to half of Mr. Cruise's estate if they stayed married for more than 11 years, according to the said agreement.
Sources: Curbed.com, Trulia.com