House prices up 2.39% during the year to Q3 2022
Nationwide residential property prices rose by 2.39% in Q3 2022 from a year earlier, a slowdown from year-on-year increases of 4.48% in Q2 2022, 7.79% in Q1 2022, 8.24% in Q4 2021 and 8.33% in Q3 2021. During the latest quarter, Irish house prices increased by 2.06% q-o-q.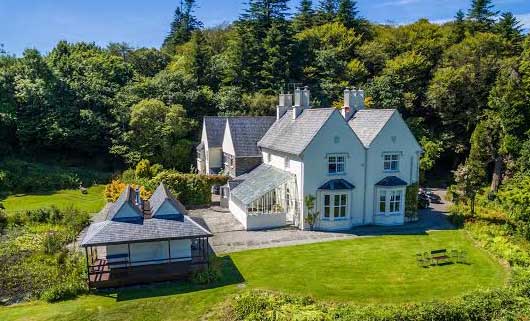 Demand remains strong, residential construction activity surging
In the first three quarters of 2022, the total number of market-based household purchases of residential dwellings rose by 3.7% y-o-y to 37,768 units, and sales value increased 13.7% to €13.4 billion over the same period, according to Ireland's Central Statistics Office (CSO). During 2021, both the number and value of sales transactions rose strongly by 16.7% and 27.9%, respectively.
New dwelling completions surged 53.1% to 20,807 units in the first three quarters of 2022 from a year earlier, following y-o-y declines of 0.2% in 2021 and 2.5% in 2020, based on figures from the CSO.
Rents, rental yields: excellent yields at 8% to 8.47%
Ireland: city centre apartment buying price, monthly rent (2-BR apartments)
Buying price
Rate per month
Yield
Dublin
€ 350,000
€ 2,400
8.23%
Cork
€ 245,000
€ 1,576
7.72%
Recent news: Ireland's economic growth accelerated to 13.5% y-o-y in 2021, buoyed by the exceptional performance of multinational sectors, particularly information/communications technology firms, pharmaceutical, and med-tech manufacturing companies, which are attracted by the country's very open economy and by its relatively low tax inversion rate of 12.5%. In 2020, economic growth slowed to 5.9% - but still the only positive growth in the European Union (EU). The economy grew by an annual average of 10% from 2014 to 2019.
The Irish economy is projected to grow strongly by 7.9% this year, according to the European Commission.