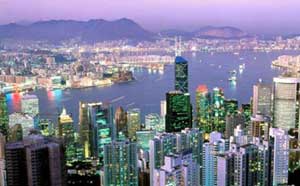 Additional stamp duties worth a total of 30% had recently been imposed by Hong Kong to further thresh out speculative buyers in the market.
Hong Kong authorities are slapping a 15% special stamp duty on properties to be sold for shorter periods of no less than four years. An extra 15% transaction cost will be imposed on local and foreign companies and non-local buyers.
Hong Kong's Financial Secretary John Tsang said in a press conference Friday that the measures target "speculative activities, and for most genuine homebuyers it would not affect them because they won't be reselling in a short period of time."
HK authorities deemed the new special stamp duties necessary with the latest data showing house prices for small and medium flats surging 20% in the nine months of the year.
Mr. Tsang adds that the tight supply of residential units and the low interest rates led to the current housing market activities, which had been totally different to the docile economic growth.
He adds that the new duties will lessen property buying made through corporate vehicles and be a warning to market speculators.
Hong Kong's new property cooling measures had solicited some criticisms underpinning an end to the Chinese territory's free market environment.
"An additional 15% Buyer's Stamp Duty (BSD) on any purchase of residential property where the buyer is not an HK Permanent Resident would mean that if you move to HK, you will have to rent your home for the first 7 years, until you qualify for permanent residency," Mr. David Webb,the owner of well-known Hong Kong watchdog site Webb Site, said in an emailed statement.