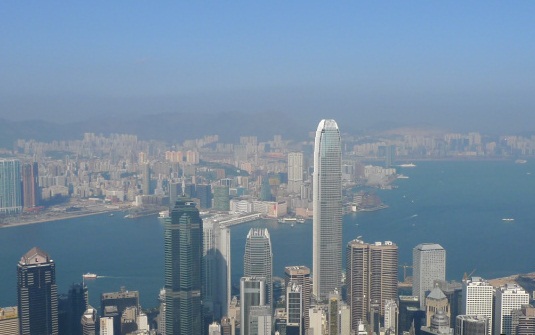 The Hong Kong government has announced it will introduce measures to deal with the "undesirable" sales tactics of developers selling flats in Hong Kong. The measures include steps to discourage buyers from being encouraged to bid against each other for flats (developers will be required to give buyers a clear price per square feet). The government also plans to implement measures to prevent developers from hoarding flats.
"Housing is a very important topic, touching the heart of the people in Hong Kong," said Financial Secretary Paul Chan Mo-po in his budget speech recently. "The issue would need to be tackled at the highest level of government with a holistic view."
The secretary expressed concerns over the rising number of unsold flats on the market despite the spike in demand for housing. It indicates hoarding of flats by developers. There were 9,000 unsold flats in private developments in Hong Kong at the end of September last year.
"We want to make sure that this supply really comes to the market in a timely fashion," he said. In his budget, Chan said the private sector would complete about 104,000 flats in the next five years, an increase of about 50% on the previous five years.
Citing an example of a developer who had completed 200 flats, but put only two on the market, Chan said that the government would deal with hoarding very strictly. Many developers are also pushing up prices by selling flats to the highest bidder without giving any reference prices per square foot.
The Hong Kong government also plans to make land sales more transparent. The government will now reveal all bids by developers. The government will start publishing the tender amounts from all bidders, without identifying them, according to Development Secretary Michael Wong Wai-lun.
Under the current system, only the winning property developer's identity and bid price are disclosed, along with a list of other unsuccessful bidders – minus the prices they offered.
"We think it may be a good time to increase transparency of the market," Wong said. "In the past, there were quite some sites where the winning bid far exceeded the upper estimate of the market. In those situations people wondered whether the winning bid was representative of the overall bids received, or whether it was an outlier, with the second or third highest bid falling far behind," the development secretary said.