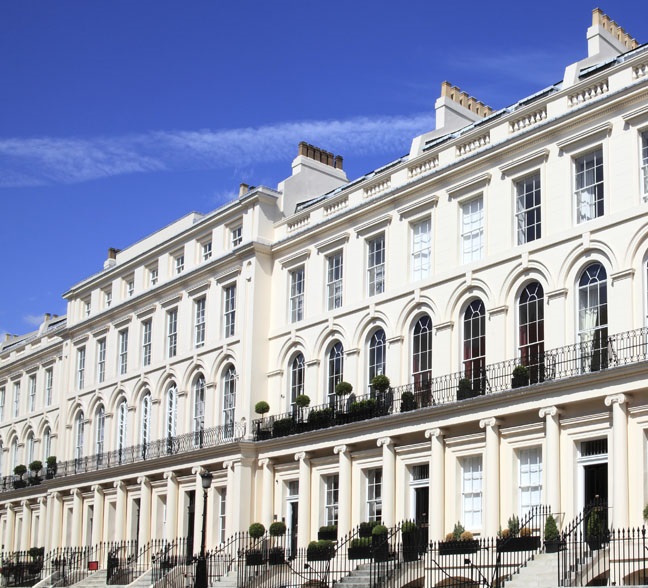 Overall house-price inflation in the UK slowed to just 0.3% year-on-year according to data from the Halifax. This means that the average UK property is valued at £224,578. As is usually the case however, it can be helpful to look beyond these overall figures with that in mind, here are four issues which may slow house-price growth even in a healthy market.

The Brexit effect

While it is probably very unfair to single out the Brexit effect as the sole cause for the current slowdown, it is probably very fair to say that the closer we get to "B day" the more sensible it can appear for people to stay put where they are, wait and see what happens, and then decide what, if anything, they are going to do about it. This is particularly likely to be the case if an individual is in a situation where they feel that Brexit, especially a hard Brexit, could have a negative impact on their employment prospects and, hence, their ability to service a mortgage.

Changes to the property-investment landscape

Over recent years, there have been numerous changes to the property-investment landscape, the end result of which has been to make it rather less attractive to "accidental landlords" and other amateur investors, even though their more professional counterparts seem to be prepared to ride them out and bank on the underlying strength of the market and, in particular, the continuing need for high-quality rental property. Former investment property being put on the market increases supply and hence can dampen prices.

Mortgage-affordability rules

Since the implementation of the Mortgage Market Review, lenders have been obliged to look beyond straightforward income levels and take steps to ensure that potential borrowers could actually afford their mortgages over the long term. While this makes perfect sense in theory, it raises quite a few challenges in practice, particularly given the social changes we have seen over recent years such as the increase in self-employment, the number of people who are employed but also have a "side hustle" and the options for monetizing assets which go way beyond the long-standing "rent-a-room" scheme. In the long term, these issues will almost certainly be ironed out one way or another. In the short term, however, they can act to reduce effective demand.

Housing affordability in the Thames Valley area

The property market in London and the South East has long been infamous for its high prices, which means that when it slows down, it can have a noticeable effect on the headline figures for the UK as a whole. Right now, the Thames Valley property market is stagnating, which in practical terms means that although prices remain high as compared to other parts of the country, transaction volume is much lower and hence there are fewer completed sales to feed into house-price statistics. As a result, the data for the UK as a whole can end up looking very unimpressive, whereas the data broken out by region can tell a rather different story.