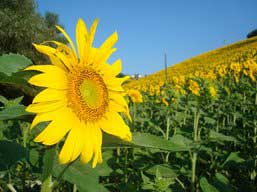 Italy has long been renowned as a popular holiday destination. Steeped in history and culture, with a delightful climate, stunning architecture and fine food and wine, it seems that it has something to offer everyone. Recent reports have also shown that Italy's popularity as a retirement destination is on the rise, with both The Huffington Post and AARP (formerly the American Association of Retired Persons) recently ranking Italy as one of the top destinations for those looking to retire abroad.
With people living longer and technology making the world ever smaller, more and more retirees are seeking out sun-drenched destinations in which to spend their golden years. With its temperate Mediterranean climate, healthy diet and robust healthcare system, Italy is an obvious choice.
The World Health Organisation, in its World Health Report 2000 (the last year in which rankings were published), ranked Italy as second in the world for healthcare, topped only by France. More recently, the American Central Intelligence Agency's World Factbook ranked Italy as tenth in the world for life expectancy (at 81.86 years according to the 2012 figures).
Indeed for t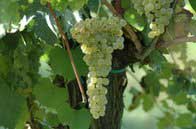 hose of retirement age, Le Marche has been tipped by the AARP as the best Italian region to retire to and with the area boasting both stunning coastline and the raw beauty of the Apennine Mountains, it is easy to see why.
Dawn Cavanagh-Hobbs, Founder of family-run company Appassionata, which offers fractional ownership of two unique homes on the Estate Giacomo Leopardi in Le Marche, explains what makes the area so attractive,
"Bordering five other Italian regions as well as the Adriatic Sea, Le Marche is said to showcase all of Italy within one region. Unspoilt countryside, fantastic seafood and glorious sunshine abound - who could resist falling in love with such a place?"
Dawn and husband Michael Hobbs have spent years developing Estate Giacomo Leopardi in order to share this wonderful region with other aficionados of the Italian lifestyle. As well as the two carefully restored and tastefully appointed homes, the estate features vineyards, olive groves, a truffle orchard and a lavender plantation. Owners of the fractional shares in the houses also benefit from the treats that these extensive grounds produce.
"Fractional o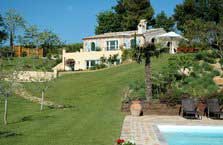 wnership means that we can offer our owners so much more - their share in the house comes with a swimming pool, all weather tennis court, spectacular landscaped gardens and breath-taking views, as well as a share in the estate's produce. We have just completed our first wine production from the Estate and our inaugural batch of lavender oil which was distilled locally is now available," Mr. Hobbs explains.
One tenth shares in Appassionata's five bedroom/five bathroom Casa Leopardi are currently available for the special price of £175,000.
Buyers enjoy exclusive access to the property and grounds for five full weeks per year, enabling them to own their own slice of Le Marche for a fraction of the cost.
Fractional ownership is the ideal way to own property abroad for those who are not yet of an age to retire - buyers enjoy superior properties, which are beautifully maintained in their absence and about which they don't have to worry. It's the stress-free way of owning a holiday home in the perfect location.
For more information contact Appassionata visit www.appassionata.com.