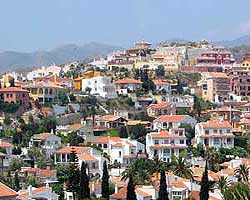 An ncrease in the demand for holiday accommodation in Spain in 2011 has resulted in more and more Spanish home owners preparing to rent their properties out this summer, providing a welcome boost to the property market.
According to a report from holiday home rentals website HomeAway.co.uk booking enquires for Spain in 2011 increased by 27% in comparison with 2010. As a result, a greater number of British and European buyers are acting now and purchasing a home in Spain with a view to capitalising on this growing rental demand.
"The growth of the rental market has made Spain once again a popular destination for property buyers to invest in, particularly given the readjustment of property prices and abundance of cheap flights. We have seen an exceptionally strong start to 2012 with sales in January markedly up on the same period last year," says Marc Pritchard, sales and marketing manager of Spain's leading house builder Taylor Wimpey España.
Pritchard adds to highlight just how much demand Spain is in, as part of London Southend Airport's growth, easyJet will commence new departures each week to a variety of Spanish destinations including Alicante, Barcelona, Ibiza, Malaga and Mallorca from April 2012.
Mallorca is tipped to be a top performing Spanish destination seeing as it registered the highest number of overnight hotel stays in 2011, with 41.6 million, according to data from the National Statistics Institute. Interestingly, online reservations for care hire in Mallorca this summer have also increased by 10% compared to 2011 according to Rhinocarhire.com.
For those thinking about taking advantage of growing rental demand, Taylor Wimpey España has launched Cala Magrana III, following the vast success of phases I and II.