House prices up by 1.7% during 2020
Chile's housing market is slowing rapidly, due to the coronavirus pandemic. The average price of new apartments in Greater Santiago rose by 1.7% during 2020, sharply down from the previous year's 7.32% growth. Yet on a quarterly basis, house prices increased 3.98% in Q4 2020.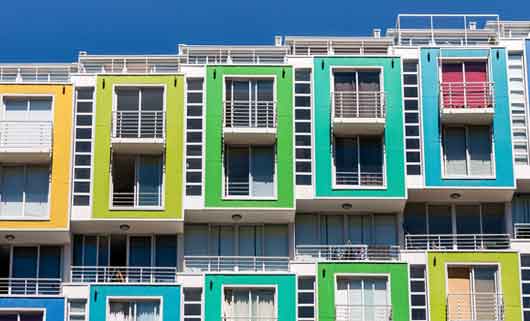 Demand and supply are falling sharply. During 2020, new home sales in Greater Santiago area plummeted by 28.2% y-o-y to 22,672 units, following a 6.9% decline in 2019, according to the Chilean Chamber of Construction (CChC). Likewise in 2020, the total number and area of residential buildings authorized fell by 25.7% and 28.5% y-o-y, respectively.
Rents, rental yields: moderate yields in Santiago at 4.1%
Santiago apartment costs are low at around $3,256 per sq. m.
Chile: typical city centre apartment buying price, monthly rent (120 sq. m)
Buying price
Rate per month
Yield
Santiago
$390,720
$1,336
4.1%
Recent news. Chile's economy shrank by almost 6% in 2020, following annual growth of 1.1% in 2019, 4% in 2018, 1.2% in 2017, and 1.7% in 2016, amidst the coronavirus pandemic. It was the biggest decline since the Latin American debt crisis of the 1980s.
The copper-rich South American country is projected to return to growth this year, with a real GDP growth forecast of 4.5%, according to the International Monetary Fund (IMF).