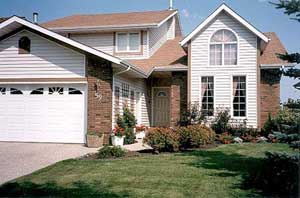 Canada's property prices declined 0.5% year-on-year in March, resulting to higher home sales during the period, the Canadian Real Estate Association (CREA) said in a report.
A 2.5% jump in home sales between February and March 2012, compared to the actual sales recorded in March 201, which rose by 1.6%.
The CREA said that the number of new homes listed for sale eased by 0.3% and a sort of tightening occurred because of the rise in sales and rental activities.
Wayne Moen, CREA's president said in a statement that "the spring housing market is off to a good start. The numbers of sales and newly listed properties are up from levels last year, and the vast majority of housing markets remain balanced."
CREA's data indicated that the new listings ratio as against the national sales, a measure of market balance, stood at 55.1% in March.
Mr. Moen explains that although this remains firmly balanced and slightly increased from 53.6% posted in February.
Activity in March was up from the previous month in two thirds of all local markets, with Toronto, Calgary, and Edmonton contributing most to the national increase.
Sales increases in the housing markets of Toronto, Montreal, Calgary, Ottawa, and Quebec had offset declines recorded in Vancouver and the Fraser Valley.
CREA reports that some 108, 373 homes were sold in the first 3 months of 2012, which is a 5% growth within the 5-year average for Q1 sales and a 4.4% year-on-year increase compared to the same period in 2011.