House prices down by 1.48% y-o-y in Q2 2019
House prices fell by 1.48% in Canada's eleven major cities during the year to Q2 2019. It was the second consecutive quarter of y-o-y declines, and the market's worst performance since Q2 2009. Quarter-on-quarter, house prices rose slightly by 0.53% in Q2 2019.
Home sales rising again; construction activity remains weak
Actual sales activity was up 12.6% in July 2019 from a year earlier, mainly driven by gains in the
Lower Mainland of British Columbia, Calgary, Edmonton, the GTA and Hamilton-Burlington, Ottawa and Montreal, according to the Canadian Real Estate Association (CREA). This was in contrast to a 11.2% decline in sales in 2018.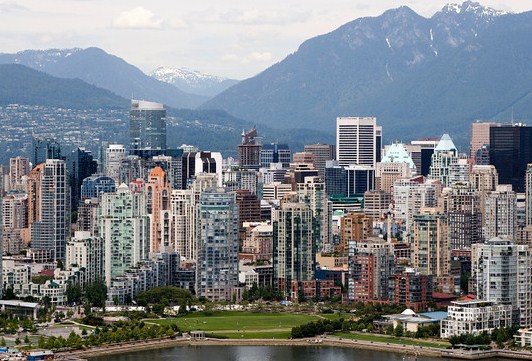 Dwelling starts fell by 1.9% y-o-y to 109,703 units in the first seven months of 2019, according to the Canada Mortgage and Housing Corporation (CMHC). Completions fell 3.5% y-o-y to 102,694 units.
Since January 1, 2018 lenders have been required to test borrowers' ability to pay high interest rates.
Rents, rental yields: moderate yields, around 4% to 6%
Toronto apartment costs are around $9,409 per sq.m.
Canada: typical city centre apartment buying price, monthly rent (120 sq. m)
Buying price
Rate per month
Yield
Montreal
$348,600
$1,564
5.38%
Toronto
$1,129,080
$3,740
3.98%
Recent news: Economic slowdown, rising interest rates
The Canadian economy grew by 1.8% in 2018, a slowdown from the preceding year's 3% growth, mainly due to its weak oil and gas industry. Bank of Canada (BoC) expects economic growth to slow further to 1.3% this year.
In July 2019, the BoC kept its key rate unchanged at 1.75%, after raising it five times since July 2017.