House prices down by 0.29% y-o-y in 2019
House prices in Canada's eleven major cities fell by 0.29% in 2019 from a year earlier, a clear slowdown from y-o-y rises of 0.51% in 2018, 6.92% in 2017, 10.59% in 2016, and 4.76% in 2015. On a quarterly basis, house prices rose slightly by 0.17% in Q4 2019.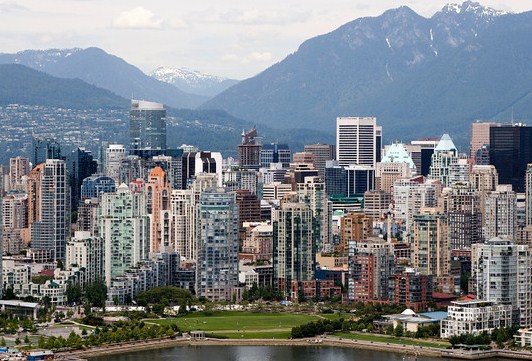 Home sales rising again; construction activity remains weak
In December 2019, actual sales activity soared 22.7% from a year earlier, a sharp turnaround from a y-o-y decline of 19% in December 2018, according to CREA's Statistical Report. Transactions surpassed the previous year's levels across most of Canada, including all of the largest urban markets. For the whole year of 2019, total sales were estimated at 486,800 units, up 6.2% from a year earlier.
Dwelling starts fell by 2% to 208,685 units in 2019 from a year earlier, following a 3.1% decline in 2018, according to CMHC. Likewise, dwelling completions fell by 6.5% y-o-y to 187,177 units last year.
The central bank has taken action repeatedly – raising mortgage downpayment requirements and reducing amortization periods, among others – in an effort to reduce speculative buying and avoid a disastrous housing market crash. This resulted in a sharp slowdown in house price growth in the past two years.
Rents, rental yields: moderate yields, around 4% to 6%
Toronto apartment costs are around $9,409 per sq.m.
Canada: typical city centre apartment buying price, monthly rent (120 sq. m)
Buying price
Rate per month
Yield
Montreal
$348,600
$1,564
5.38%
Toronto
$1,129,080
$3,740
3.98%
Recent news: Economic slowdown, rising interest rates
The Canadian economy was estimated to have expanded by just around 1.7% in 2019, a deceleration from annual growth of 1.9% in 2018 and 3% in 2017, mainly due to a beleaguered oil and gas industry, coupled with the US-China trade tensions and other global risks. Bank of Canada expects that the country's economic growth will remain weak this year, with a projected GDP growth of 1.6%, before partially rebounding to 2% in 2021.
In January 2020, the BoC kept its key rate unchanged at 1.75%, after raising it five times since July 2017. The key rate had been raised by 25 basis points each in July 2017, in September 2017, in January 2018, in July 2018 and in October 2018.