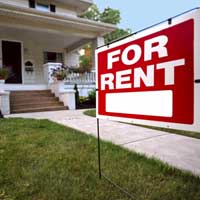 Demand for rentals in the UK is growing and predictions are that rents will rise a further 3.9% over the next year. This has fuelled the property market slightly particularly amongst the buy-to-let investors.
These investors are set to make steady returns over the next 13 years as rising rents and a house price recovery boost the sector, according to two reports on the property market. The studies were carried out by Royal Institution of Chartered Surveyors (RICS)
Rents have increased by 4.3% over the past 12 months and are likely to rise even further due to difficulties in obtaining available credit and the lack of good quality properties on the market.
In the three months to July, the amount of properties coming on to the market has changed very little. At the same time demand for rentals continues to grow and has outpaced the change in supply since the first half of 2009, although the gap has narrowed.
According to Rics global residential director, Peter Bolton King, "While tenant interest is still riding high, what remains to be seen is whether many are willing to meet the increasing rents being demanded by landlords.
"However, it is clear we have seen rents grow steadily right across the UK for some time. This is partly down to the problem of the scarcity of mortgage finance and the large deposits required by lenders.
"These barriers to homeownership need to be addressed alongside the shortage of new stock coming to the market."
Rents have risen sharply over the last few months as would-be buyers remained trapped in the rental cycle, unable to raise a deposit or meet lenders' strict mortgage criteria.
It has also been suggested many people are choosing to rent because of the uncertainty in the property market.
The Council of Mortgage Lenders said yesterday that buy-to-let lending increased by nearly a fifth in the space of a year amid strong growth in the rental sector, although volumes remain at about a third of their peak in 2007.
House price growth is projected to average 2% a year in real terms between 2012 and 2025, with a lack of available homes pushing up prices later in the decade once demand recovers from current subdued levels.
The rate would give a more modest return than the growth seen over the past 30 years, with increases of about 4% a year between 1984 and 2007.
Once rents are added, a landlord with a buy-to-let property could expect an average real return of 3% a year before tax but after running costs between 2012 and 2025.
The hope is that these buy-to-let-investors will fuel a property market recovery. This of course remains to be seen.
Sources: The Guardian UK, Rics.org