In Sao Paulo, real house prices were down 6.77% during the year to Q2 2022
Brazil's high inflation makes it appear that house prices continue to rise. But it's an illusion. In Sao Paulo, real house prices fell by 6.77% during the year to Q2 2022, following y-o-y declines of 6.39% in Q1 2022, 5.39% in Q4 2021, 5.51% in Q3 and 3.63% in Q2. In fact, it was the biggest y-o-y fall seen since Q3 2016. On a quarterly basis, Sao Paulo prices fell by 1.13% during the latest quarter.
Inflation-adjusted house prices in the capital city have been falling since 2015, and the rate of decline has intensified again since the Covid-19 pandemic.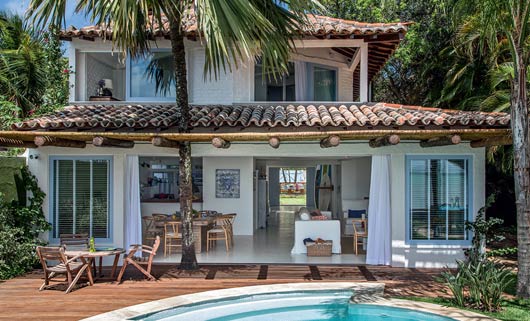 Demand rising, but sociopolitical unrest continues
During the twelve-month period ending June 2022, the total number of new residential units sold in the city of Sao Paulo reached 69,065 units, up 7.2% from a year earlier, according to Sao Paulo State Housing Union (Secovi-SP).
But sociopolitical unrest continues. During the onset of the pandemic, President Jair Bolsonaro had been widely criticized for his handling of the health crisis, refusing to support measures to halt the spread of the virus. In July 2021, tens of thousands of people have taken to the streets to protest amidst the recent allegations of corruption involving the purchase of vaccines by the government. In fact in October 2021, a Senate investigative committee found that Bolsonaro committed nine crimes related to his administration's handling of the health crisis, amidst delayed vaccines, oxygen shortages and ineffective treatments.
With the general elections due to be held in October 2022, the incumbent president may already be in trouble, with his poor approval ratings and with ex-president Luiz Inácio Lula da Silva leading election polls with massive margin.
Rents, rental yields: rental yields are moderate ranging from 3% to 6%
Rio apartments costs are around $4,370 per sq. m.
Brazil: typical city centre apartment buying price, monthly rent (120 sq. m)
Buying price
Rate per month
Yield
Sao Paulo
$524,400
$1,000
5%-6%
Rio de Janeiro
$709,200
$1,200
3%-4%
Recent news. Brazil's economic growth is projected to slow to 1.7% this year, based on the central bank's projections, as consumer sentiment turned more pessimistic and business sentiment dropped into negative territory amidst the ongoing sociopolitical tension ahead of the elections. This is a sharp slowdown from its 2021 growth of 4.6%.
In August 2022, the Central Bank of Brazil raised its benchmark Selic rate by another 50 basis points to reach 13.75%, its thirteenth consecutive rate hike since March 2021 in an effort to rein in inflationary pressures. The key rate is now at its highest since December 2016. Inflation reached 11.89% in June 2022, its highest since November 2003.