In Sao Paulo, house prices were down 5.51% during the year to Q3 2021
The pandemic has halted Brazil's housing market recovery, with real house prices in Sao Paulo falling again by 5.51% during the year to Q3 2021, following a y-o-y increase of 0.21% last year. On a quarterly basis, Sao Paulo prices fell by 1.99% during the latest quarter.
House prices in the capital city have been falling since 2015, though the rate of decline has moderated in recent years.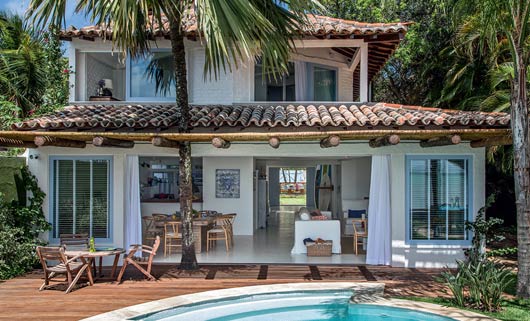 Demand steady, but sociopolitical unrest continues
In October 2021, Sao Paulo State Housing Union (Secovi-SP) recorded 5,555 new residential units sold in the city of Sao Paulo, almost unchanged from a year earlier.
The corruption scandals faced by former presidents Dilma Rousseff and Michel Temer, which caused prolonged political crisis in Brazil, helped right-wing candidate and retired army officer Jair Bolsonaro sweep to victory during the October 2018 presidential election. But more than a year into his presidency and not much has changed. Congress blocks most of his plans and his Cabinet is in disarray. In November 2019, Bolsonaro launched a new political party, the Alliance for Brazil (APB), after his relationship with the right-wing Social Liberal Party (PSL) collapsed as they fought for control over its large campaign funds. PSL emerged from obscurity in 2018 to become the second largest party in Brazil's Congress after Bolsonaro made it the vehicle for his presidential run.
Bolsonaro has been widely criticized for his handling of the COVID-19 pandemic, refusing to support measures to halt the spread of the virus. In October 2021, a Senate investigative committee found that Bolsonaro committed nine crimes related to his administration's handling of the health crisis, amidst delayed vaccines, oxygen shortages and ineffective treatments. Brazil has seen the second-highest coronavirus death toll in the world, breaching 600,000 fatalities last November 2021. In fact in July 2021, tens of thousands of people have taken to the streets to protest amidst the recent allegations of corruption involving the purchase of vaccines by the government.
Rents, rental yields: rental yields are moderate ranging from 3% to 6%
Rio apartments costs are around $4,370 per sq. m.
Brazil: typical city centre apartment buying price, monthly rent (120 sq. m)
Buying price
Rate per month
Yield
Sao Paulo
$524,400
$1,000
5%-6%
Rio de Janeiro
$709,200
$1,200
3%-4%
Recent news. In 2020, the Brazilian economy contracted by 4.1% from a year earlier, the biggest annual decline in activity since 1990. Recently, the Brazilian government lowered its 2021 economic growth forecast for the country to 5.1% from the initial 5.3%, while raising its inflation projection to 9.7% from 7.9%, amidst worldwide supply chain disruptions.
In October 2021, the Central Bank of Brazil raised its benchmark Selic rate by 150 basis points to 7.75%, its sixth consecutive rate hike this year in an effort to rein in inflationary pressures. The key rate is now at its highest since October 2017.