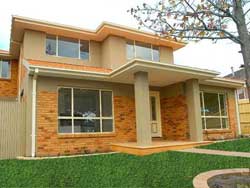 Australian property owners are in no hurry to sell, according to RP Data, in spite the lifestyle changes among locals.
According to RP Data, Australia's leading provider of property information, the average hold time Australians have on a property has increased to 9 years.

"This has been attributed to a decline in housing affordability and the high costs involved with selling a home and buying a new one," says Tim Thredgold, Sales Partner at premier Adelaide real estate agency Toop & Toop, a property marketing arm in a TV programme aired early this week.

"Melbourne and Sydney have not surprisingly recorded the longest hold periods in the nation with their expensive property prices and large populations," Mr. Thredgold says.

In the past 12 years, the average hold period in Adelaide has increased by over three and a half years to 7.6 years.

But as this trend continues there are ramifications, where many families are likely to be living in homes which are no longer suited to their needs and instead of moving, more people are choosing to renovate.

"While this is great for the DIY industry, it's putting more pressure on financial institutions, real estate agents and mortgage brokers," Mr Thredgold suggests.

He adds that it appears hold periods will only continue to increase over the coming years as sales volumes remain below their peaks.