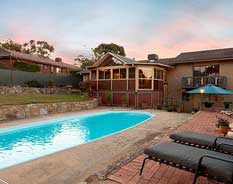 It is not all gloomy in the Australia housing market. According to the latest RP Data/Australian Financial Review (AFR) data, there are some suburbs that allow investors to earn amidst disappointing price declines.
In Canberra, a suburb called Spence in the district of Belconnen, homes were sold at only 1.5% discount (average price of $484,000) and took about 61 days to sell them.
In New South Wales, the suburbs at the getaway Bondi Beach were sold at 1.8% discount (median price at $1.5 million) and sold after 51 days.
Nevertheless, these property prices at the Bondi Beach suburb would be put to test with the launch of some 85 new apartments by developer The Pacific, which in good times sell well.
Aside from Spence, other Canberra suburbs on the list of AFR-RP Data which has the least price declines include Scullin, Richardson, Conder, Evatt, Charnwood, Gilmore, Macgregor, Gowrie and Latham.
Other NSW suburbs that you can consider with the least house price discounts at this time are at Peakhurst Heights, Camperdown and Strathfield South.
Here is a table collated from the Australian Financial Review/RP Data research:
| | | | |
| --- | --- | --- | --- |
| | Discount | Days on market | Median price |
| | -1.5% | 61 | $484,000 |
| | -1.8% | 51 | $1.5 million |
| | -2.1% | 44 | $468,000 |
| | -2.7% | 66 | $445,000 |
| | -2.6% | 33 | $769,000 |
| | -2.8% | 58 | $856,000 |
| | -2.8% | 67 | $515,000 |
| | -2.8% | 57 | $481,000 |
| | -2.9% | 61 | $387,000 |
| | -3% | 55 | $485,000 |
| | -3% | 72 | $440,000 |
| | -3.2% | 63 | $743,000 |
| | -3.2% | 63 | $535,000 |
| | -3.2% | 52 | $464,000 |