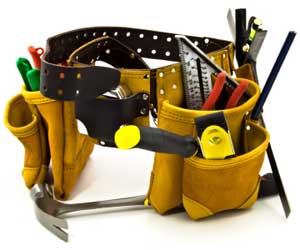 Australia's property sector is set for a recovery in the next three years, but this may be hampered by a worsening skills shortage in the construction and services sectors.
The Construction and Property Services Industry Skills Council (CPSISC) warned in a study that new visas must be issued as the growth in the residential construction sector will fuel the demand for ancillary services and construction work.
An estimated 45,000 jobs over the next three years had been estimated as a result of the real estate industry's comeback.
However, no less than 400 visas should be issued to meet the work shortage gap if new apprentices are to be trained to fill the work gaps, according to the CPSISC, which further notes of a 1.5% yearly increase in employment until the year 2016.
CPSISC Director, Mr. Nick Proud, tells SmartCompany.com.au, that this will be a significant boost to the Australian economy because a 1% productivity increase could add about $2.36 billion a year to the national GDP.
However, Mr. Proud warns of the workforce shortfall because of the aged attrition and lack of apprenticeship trainings could jeopardise the projected economic growth.
"The Australian government needs to encourage incentives in order to grow that number even more, including workplace development programs," the CPSISC study further says.