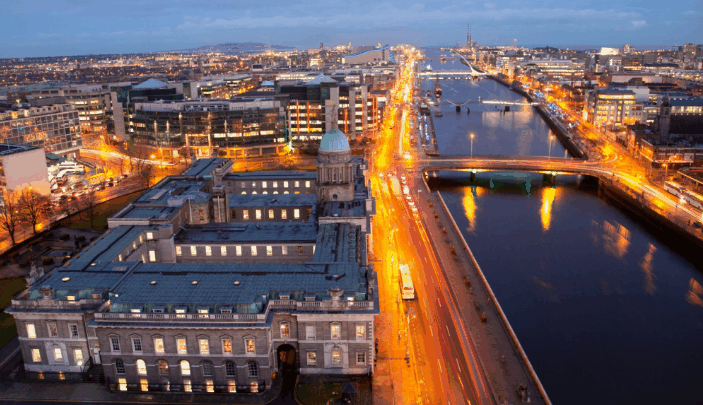 Investors and developers in Ireland are building increasingly opulent student accommodations, indirectly causing student rents to go up, putting students and their parents under financial strain, according to activists.
In many areas including Waterford and Dublin, newly built student accommodations are often equipped with luxury facilities such as rain-head showers, floor-to-ceiling windows, bowling alleys, gyms and cinemas with a weekly rent of up to €410 (US$479).
Rents in Waterford and Dublin have gone up by 18.5% and 15% respectively, according to Draft.ie –a property website in Ireland.
Students' unions are requesting the government to step in and do something to put a check on rising cost of student accommodations.
"It is tragic that yet again we'll see students forced out of education due to the financial strain placed on them by the housing market, forced to delay their future due to Government inaction," Trinity Students' Union President, Shane De Rís, was quoted as saying.
He alleged that unaffordable accommodations are forcing many students out of education.
According to local media reports, developers are flooding the Dublin market with student accommodations that are more like luxury hotels and demanding hefty rents.
At the New Mill student residence on Dublin's Mill Street – a 700-room purpose-built student residences owned by Global Student Accommodation (GSA) – a deluxe one-room studio apartment goes for €1,640 (US$1,914) for a four-week month. Broadstone Hall in Phibsborough and Kavanagh Court in the north inner city are some other similar student complexes.
"The price tags of such places are out of reach for domestic students – it would take more than 70 percent of the wages earned in a 40-hour week on minimum wage....Student accommodation should have a good standard but you don't need luxury gyms. This is aimed at rich parents," The Irish Independent quoted Vice President of Education and Placement for the Dublin City University Craig McHugh as saying.
"It's pushing market prices up even further," he added.