Netherlands Antilles' law is pro-tenant in practice
This content is archived and no longer updated.
The law in the Netherlands Antilles is PRO-TENANT, because although rents are freely negotiated, it is difficult to evict tenants.
Rents: Can landlord and tenant freely agree rents in Netherlands Antilles?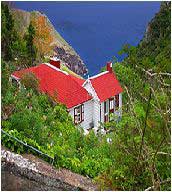 Rents are freely negotiated. As with most Caribbean markets, there are two segments, the foreign market for vacationers, tourists and expatriates, and the local market. There is no rent control in either market.
Deposits
For long term leases (1 year or more), a deposit of one to two months' rent is normally obtained from the tenant prior to occupancy. For short-term rentals (1 week to less than a year), deposits are usually 30% to 50% of the entire rent.
What rights do landlords and tenants have in Netherlands Antilles, especially as to duration of contract, and eviction?
Rental agreements in Netherlands Antilles usually cover one year (this is considered a long lease), with automatic renewal after the first year. You should require the tenant to confirm the renewal two months before the expiration of the agreement.
How effective is the Netherlands Antilles legal system?
Even if there are broad provisions on landlord and tenant relations, they are not commonly followed. Landlords and their lawyers do not know the law. This causes some difficulty in terms of settling disputes. Non-payment of rent and disregarding the terms of agreement are, under the law, grounds for eviction. But eviction can be a problem when dealing with local tenants; it takes a long time for them to vacate the property. Landlords typically use intimidation to evict tenants and recover arrears.
EVICTION FOR NON-PAYMENT OF RENT

Duration until completion of service of process
15
Duration of trial
70
Duration of enforcement
20
Total Days to Evict Tenant
105
Courts: The Lex Mundi Project
Legislation
There is no specific law dealing with landlord and tenant relations.
Netherlands Antilles - More data and information