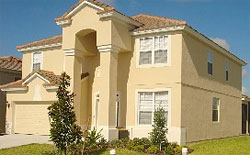 A part of the Caribbean region known as the Lesser Antilles, the Netherlands Antilles is composed of two island groups. The leeward group just off the Venezuelan coast consisting of Bonaire and Curaçao, and the windward trio just east of Puerto Rico consisting of Saba, Sint Eustatius and Saint Martin. The island of Saint Martin is divided into the northern Saint Martin, which belongs to France, and southern Sint Maarten, which belongs to the Netherlands Antilles.

The island group was first discovered by Spain, later conquered by the Dutch West India Company in the 17th century, making them vital trading and military outposts. The slave trade flourished here before its abolition in 1863.
In 1954, the Netherlands Antilles became a separate country, although still part of the Kingdom of the Netherlands—a standing called "status aparte". Aruba, which was once part of the Netherlands Antilles, was declared a separate, autonomous nation within the kingdom by status aparte in 1986.
Between June 2000 and 2005, through a referendum given by the Netherlands, the islands had the opportunity to choose their future statuses. Sint Eustatius voted to stay within the Netherlands Antilles, while Saba and Bonaire voted to have closer ties with the Netherlands. Sint Maarten and Curaçao followed Aruba's example and chose status aparte. Following Round Table Conferences from 2005 to 2007, the final agreement granted autonomy to Curaçao and Sint Maarten, and made Saba, Bonaire and Sint Eustatius special municipalities of the Netherlands.
The Netherlands Antilles is scheduled to be dissolved and each of the five islands will be granted new statuses within the Kingdom of the Netherlands. However, the initial target date of October 10, 2010 is looking increasingly unlikely; many are saying that instead of "10-10-10", the date for dissolution might be moved to "11-11-11" instead.
Its citizens await the outcome of the impeding dissolution. Bonaire, Saba and Sint Eustatius in particular face great concerns, including a social security system not on the same level as the one in the Netherlands, and the change from the present currency of Netherlands Antillean guilder to the American dollar, instead of the euro.
Despite these concerns, the Netherlands Antilles remains focused on its highly successful, tourism-driven economy. Sale of real property in the country is brisk in spite of the high price tags. To meet demands, a number of high-class condominiums and residential resorts are being developed.
---