Bahamas' law is pro-landlord
This content is archived and no longer updated.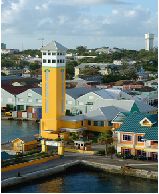 Both in the expensive vacation rental sector and in the ordinary rental sector, there is absolutely no problem regarding the eviction of tenants.
Rents: Can landlord and tenant freely agree rents in Bahamas?
There are two broad groups of rental housing in Bahamas; expensive vacation or holiday units, with tenancies lasting about a week to a month, and the common rental housing for residents. Rents can be freely negotiated and adjusted in both markets except for those falling under the Rent Control Act.
The Rent Control Act of 1975 applies to dwellings with a total value less than B$25,000 (1B$=1US$). Rent shall not exceed 15% of the assessed value of the house and land, 20% when furniture is included. Obviously, the multi-million vacation resorts are not covered by this law. According to one parliamentary minister, no house right now in Bahamas is worth below B$25,000 .
Deposits
There seems to be no legal restrictions on deposits. For common tenancies, a security and advance payment for the first and last month's rent are normally required.
For vacation houses, deposits vary depending upon the size and location of the unit. Usually, a reservation fee worth 30% to 50% of the total rent is paid in advance. The remainder of the rental fee is usually paid 45 to 60 days prior to arrival. There is a cancellation fee, about $50 to $100, to be deducted from the reservation fee. A refundable security/damage deposit is also required, about $250 - $500. Unless there are other reservations, the tenant can renew their weekly or monthly lease.
What rights do landlords and tenants have in Bahamas, especially as to duration of contract, and eviction?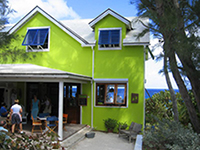 In the case of Tenancy at Sufferance, a landlord can summons the police and have the tenant removed immediately. It is not required to obtain a court order before removing the tenant, yet most landlords will bring the tenant to court and sue for uncollected rent. Occasionally the tenant will summon the landlord to court if s/he feels they were unjustly evicted. However if it can be determined that the tenant personally received proper notice of rent due and possible eviction if payment is not made than the landlord will not be convicted .
Tenancy for a Period is the most common form of leasehold. The terms of the lease including a list of tenants must be in writing to enforce the contract. Tenancy from Period to Period such as month-to-month tenancies is allowed in the Bahamas but it is rarely practiced.
How effective is the Bahamian legal system?
Bahamian legal system is effective and generally predictable. However, it can also be expensive and time consuming because of the busy court system; this can make the enforcement of rights of either party cumbersome.
Legislation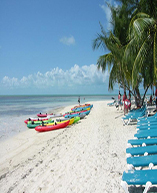 The Landlord and Tenant Act No. 1 ( Ch. 151) and No. 2 (Ch. 152) governs landlord and tenant relations . The Rent Control Act of 1975 applies to dwellings valued less than B$25,000 (1B$=1US$). The International Persons Landholding Act requires foreigners who intend to lease out their property to register with the Bahamas Investment Authority.
Brief History: Recent changes in Bahamian landlord and tenant law
A bill is pending in the parliament to increase the rent control limit from $25,000 to $75,000. This might affect rentals for low income housing, but would not affect the affluent vacation rental industry.
Bahamas - More data and information