Morocco's housing market is cooling sharply, amidst slowing economic growth. Property prices are now falling gradually. Transactions are plummeting. And, the mortgage market is continuously shrinking.

During 2019 the nationwide residential real estate price index (REPI) fell by 0.6%, in contrast to a 0.8% growth a year earlier, according to Morocco's central bank Bank Al-Maghrib.

By property type:

House prices fell by 1.4% y-o-y in 2019.
Apartment prices droppedslightly by 0.5% y-o-y in 2019.
Villa prices fell by 3.5% last year.

During 2019:

In Rabat average property prices fell by 1.5%, following a 3.5% increase in 2018.
In Casablanca property prices fell slightly by 0.4%
In Marrakesh property prices dropped 0.2%.
In Tangier property prices also stagnated last year.

Likewise, urban land prices fell by 0.9% y-o-y in 2019, after an annul decline of 2.4% in 2018 and rises of 1.8% in 2017 and 6% in 2016.

Demand has been depressed with the total number of residential transactions falling by 10.5% in Q4 2019, in sharp contrast to a 16% increase the previous year, according to Bank Al-Maghrib.

The previous decadeMorocco's property market surged, on the back of high-GDP growth during the years 2001 (GDP growth of 7.3%), 2003 (6%), 2006 (7.6%), 2008 (5.9%) and 2011 (5.2%).

During 2019, Morocco's economy grew by a modest 2.3%, a slowdown from annual growth of 3% in 2018 and 4.2% in 2017. Recently Bank Al-Maghrib revised down its economic growth forecast this year to 2.3%, from the earlier projection of 3.8%, mainly due to the adverse impact of the COVID-19 outbreak.

Bank Al-Maghribemphasized that these forecasts "remain surrounded by significant uncertainties and are subject to downward revision if the global spread of the Covid-19 disease is not contained in the short term." The pandemic has prompted the Moroccan government to suspend all international flights and close mosques, schools, restaurants, cafes, and other non-essential shops.

There are no restrictions on foreigners' owning land in Morocco, except for areas designated for agricultural purposes. The Dirham, Morocco´s currency, is relatively stable.


Analysis of Morocco Residential Property Market »
Moroccan income tax rates
rise progressively to 25.2%.
Rental Income: Net rental income is obtained by taking 40% off the gross rental income. The tax rate rapidly progresses from 0% to 38%, so that the top rate of tax is actually 24% of gross income.

Capital Gains: Profits on the sale of property are taxable at 20% of any profit, but with a minimum tax of 3% of the sale price.

Inheritance: There are no inheritance taxes in Morocco.

Residents: Residents are subject to progressive income tax rates on their worldwide income.
Total transaction costs are low in Morocco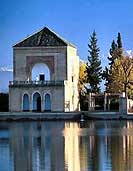 Round trip transactions costs, i.e. the total cost of buying and selling a property, are around 12.50% to 17%. The buyer pays all the transaction costs. Additional expenses are involved in buying non-titled property.

Buyers need to be very careful when considering purchasing property in Morocco. In the main, it is not advisable to purchase any land that is not titled (as "Muhafida"). There are at least 3 types of land titles, and most of them are very doubtful. There are also in Morocco many nice-seeming but dishonest advisors. Clear titles can be very difficult to find, at least at a fair price.
The law in Morocco is pro-landlord
Rent: The rent can be freely agreed between the parties. The landlord can also ask for a guarantor to be named, who is legally obliged to pay the landlord for any debts owed by the tenant.
Government: significant reforms, but significant corruption too
Government: significant reforms, but significant corruption too.
Like other Middle Eastern countries, Morocco has experienced social and political unrest. But unlike other countries, Morocco's political achievements, as well as the authorities' responsiveness, have reduced the scale of the unrest.
It has certainly helped that Morocco has not experienced a single period of economic contraction during the entire period since 1997, causing unemployment to decline from 15.4% in 1997, to 9.5% in 2018.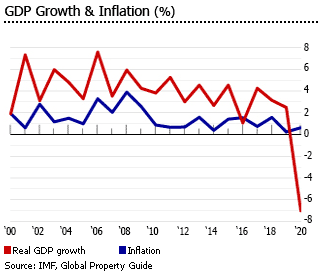 The country's relative stability can partly be attributed to King Mohammed VI's economic and constitutional reforms:
New civil rights including social equality for women, and constitutional guarantees of freedom of expression;
Berber made an official language, alongside Arabic;
The Arab-Hassani Language and Morocco's other linguistic components are seen as part of the national heritage;
Additional powers to the prime minister, who the King must appoint from the winning party in parliamentary elections;
Parliament now has the power to grant amnesty;
Independence of the judiciary;
The King, however, remains commander-in-chief, holding complete control over the armed forces. He is also the chair of the Council of Ministers and the Supreme Security Council, and the highest religious authority in the country.
Yet despite positive achievements under King Mohammed VI, corruption remains very prevalent, reaching the palace itself. Royal involvement in business is a major topic in Morocco, unsurprisingly as the King is the Kingdom's leading businessman and banker, and the royal family has one of the world's largest fortunes. Decisions on big investments in the Kingdom are taken by only three people: the King, his secretary MounirMajidi, and the monarch's close friend, adviser and former classmate Fouad Ali Himma. Corruption originating in the royal palace especially affects the housing sector, as Wikileaks documents released in 2010 showed.
Budget deficit has been falling
To dampen popular protests at the time of the Arab spring, the King went on a spending spree in 2011, raising public sector wages and pensions, as well as subsidies. The budget deficit widened to 6.7% of GDP in 2011, up from 4.4% in 2010, according to the African Development Bank - a dramatic contrast to previous surpluses. The budget deficit rose further to 7.4% of GDP in 2012.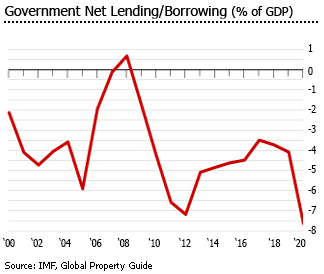 Morocco's budget deficit has since been reduced to 3.6% of GDP in 2019.
Inflation slowed sharply to 0.3% in 2019, down from 2.4% in 2018 and from an average of 1.5% during 1999-2017. The central bank projects the inflation rate to stand at 0.6% this year.