Landlord's rights are strong in Kenya
July 05, 2006
Kenyan rental market practice is PRO-LANDLORD.
Rents: Can landlord and tenant freely agree rents in Kenya?
There is no rent control, except for units with a monthly rent below KES 2,500 (US$35) as of January 1, 1981.
Deposits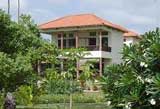 Prior to occupancy, the tenant normally pays a quarter's rent in advance and an additional one month's rent as security deposit (rental payments are usually made quarterly). The deposit is refunded if the property is returned in its original condition at the end of the contract.
What rights do landlords and tenants have in Kenya, especially as to duration of contract, and eviction?
Long-term rentals usually last for one to two years. If the landlord or the tenant decides to terminate before the contract's expiration, a notice must be served three months prior to vacancy.
The landlord can seize the tenant's possessions if the tenant is unable to pay rent, under the Distress for Rent Act (Cap 293). The tenant must pay within 14 days or else the things will be auctioned to compensate the landlord.
How effective is the Kenyan legal system?
Under the law, only the courts can order an eviction of tenants. But in practice, landlords carry out evictions themselves, due to lack of any other forum for hearing disputes.
Landlord and tenant disputes can be heard by Rent Restriction Tribunals, though in theory, their authority is limited only to rent-controlled units. But most the cost of bringing cases to the tribunal discourages their use. Another problem is the backlog of cases in the tribunals. The lack of a proper forum for hearing disputes works in favor of landlords.
Some landlord and tenant disputes are mediated in community based organizations or the office of the Provincial Administration; but agreements here are not binding.
EVICTION FOR NON-PAYMENT OF RENT

Duration until completion of service of process
12
Duration of trial
122
Duration of enforcement
121
Total Days to Evict Tenant
255
The Lex Mundi Project
Legislation
The Registered Land Act requires landlords to keep premises fit for habitation. The Landlord and Tenant (shops, hotels and catering establishments) Act (Cap 301) covers commercial leases, however, some of its provisions are sometimes used for residential dwellings. The Distress for Rent Act (Cap 293) allows landlords to auction the possessions of the tenants for compensation. The Indian Transfer of Property Act requires landlords to disclose defects in the rental unit. The Rent Restriction Act, (Cap. 296 of the Laws of Kenya) provides rent control for units with monthly rent not exceeding KES 2,500 (US$34.57) as of January 1, 1981.
Kenya - More data and information