Turks & Caicos law is pro-landlord
This content is archived and no longer updated.
Rents: Can landlord and tenant freely agree rents in Turks & Caicos Is.?
Rents are freely negotiated in Turks and Caicos Islands (TCI).
Deposits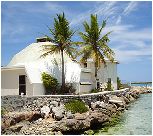 For short term rentals (up to one month), deposit ranges from 20% to 50% of the total rent paid upfront. In addition to rent, a security deposit is also required. The amount differs depending upon the length of the stay.
For longer term rentals (more than a month), the tenant is usually required to pay a security deposit equal to a month's rent before occupancy. Most landlords also require three month's rent in advance; this could be negotiated down to two.
Security deposits are usually returned within 30 days after the end of the lease or as soon as bills and grocery receipts (if applicable) is deducted.
What rights do landlords and tenants have in Turks & Caicos Is., especially as to duration of contract, and eviction?

The tenant and the landlord should enter into a lease or rental agreement, which will govern the terms of the relationship between the two parties, and which will also be covered by the provisions of the Registered Land Ordinance.
There are no restrictions on the duration of the lease.
How effective is the Turks & Caicos Is. legal system?
As a British colony, TCI follows the common law system.
EVICTION FOR NON-PAYMENT OF RENT

Duration until completion of service of process

174

Duration of trial
14
Duration of enforcement
100
Total Days to Evict Tenant
60
Courts: The Lex Mundi Project
Legislation
There are no specific tenant protection laws in the Turks and Caicos Islands
Turks & Caicos Is. - More data and information