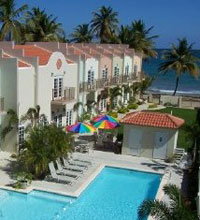 The fertile lands of Yabucoa have made it a leading agricultural producer of sugarcane, plantain and bananas. Its most famous sugar mill, Central Roig, is one of the town's landmarks.

Yabucoa is home to a few beaches: Guayanes, Dead Dog, La Lucia and La Cocal. Sites of historical significance include the Hacienda Santa Lucia Ruins and La Casa de la Cultura.
Highly anticipated in the town is the tunnel that is presently being constructed that would connect Yabucoa to Maunabo. Once completed, it will be the longest tunnel in Puerto Rico.
---