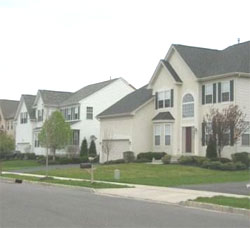 Wexford faces the Atlantic Ocean in the south. To its east is St. George's Channel and the Irish Sea, and to its west, the River Barrow. The Blackstairs and Wicklow Mountains partially bound it to the north. This county is the sunniest part of Ireland, often called the sunny southeast. Its climate is fairly changeable, but generally mild. The scenery is especially enjoyable along Bannow's Drive, a scenic route passing four villages.
Not surprisingly, there are many popular beaches here, especially around Courtown, Curracloe, and Duncannon. The Hook Peninsula not only has beaches but some historic attractions, such as a medieval lighthouse, an ancient hall, historic Johnstown Castle and the remnants of the old Viking fort in the National Heritage Park.
Every July, the Seafood Festival takes place in the seaside village of Kilmore Quay, which has Ireland's only floating maritime museum. In October, the colourful Opera Festival is held in Wexford Town.
Wexford has excellent spots for bird-watching, including the Wexford Wildfowl Reserve, an abode for waterfowl and land birds, including wild geese, ducks, pheasant, and wood pigeon. The northern part of Wexford Harbour is a winter haven for Greenland white-fronted geese. Terns and herons frequent Lady's Island Lake in the summer.
---