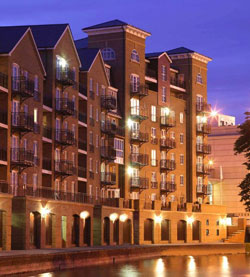 In 1995 the province of Brabant was split into Flemish Brabant, the Brussels Capital Region, and Walloon Brabant to correspond to the national divisions of Flanders, Brussels and Wallonia.

Walloon Brabant is rich in places of historical and cultural interest. The countryside is dotted with castles, many of which are open to the public. Museums and historic buildings abound in every town. It is a place where a lot of history has happened, including Napoleon's last battles. Waterloo is the site of the most famous of these and continues to be a huge draw for visitors to the region.

Walloon Brabant is located in the low-lying central region of the country, but its southern part rises about 165 metres above sea level. The Senne, Dyle and Gette rivers cross the province and flow northward.
With only one arrondissement (Nivelles), Walloon Brabant is the smallest province in Wallonia. But this French-speaking segment of the former duchy of Brabant is also the richest province in Belgium. One of its communes, the semi-rural Lasne, is the wealthiest in the country as measured by the average income per capita.
Three-quarters of the province's workforce are employed in the services sector. The province owes its healthy economy in large part to the success of technology industries and the growth of small and medium businesses. But older industries still thrive here: paper production, metalworking, agriculture and electromechanical engineering, and the province is working for the sustainable exploitation of its resources to avoid the degradation of its environment. One way it is doing this is by putting money into researching new methods at the Université Catholique de Louvain, which is located in the town of Louvain-la-Neuve and is the biggest employer in the province.
Wavre
The capital of Walloon Brabant is the 750-year-old town of Wavre. The entrance of the country's largest amusement park, Walibi (named after the areas of Wavre, Limal and Bierges) is in Wavre. A nearby water park, the Aqualibi, is also a popular attraction.
Wavre is another Belgian town that has a popular statue with folklore and superstitions attached to it. Wavre's is Maca, the figure of a little boy trying to climb a wall. Touching the statue's buttocks, say locals, will bring a year of good luck.
---